Imagine turning a miserable, cold January into a sunny, fun-filled escape to pink-sanded Bermuda, Florida, the Caribbean Isles and Rio de Janeiro. Yes, you can visit all these exotic locations on one trip, without the hassle of multiple flights and transfers, or unpacking and packing loads of times.
Cunard Cruises have itineraries that allow their customers to discover a variety of fascinating shores around the globe with minimum effort. Known as a cruise line which creates iconic journeys worldwide, we felt like it would only be fair if we shared our expert knowledge and introduce to you an extra special January escape on board Queen Victoria. Winter 2018 will see her hot on the trail of sunshine, starting the new year with a voyage setting off from Southampton to Bermuda, Miami and the Caribbean before disembarking in Rio de Janeiro.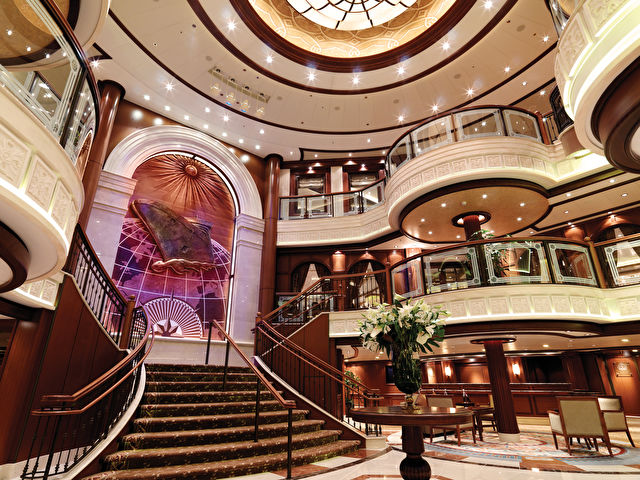 The destinations Cunard's ships sail to sure are truly spectacular, but it is cruising on one of the three Queens that brings an unforgettable dimension to your holiday. Stepping on board any of Cunard's vessels instantly opens up a world of traditional style cruising – impeccable service, luxurious surroundings and top class facilities, combined with a 175-year heritage.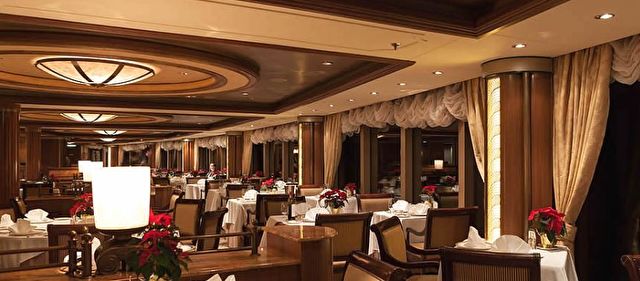 The weather in the Caribbean makes January a perfect time to catch some winter sun. Deck 9 on Queen Victoria is the place to be with a choice of two inviting swimming pools as well as four whirlpools. There are five restaurants, with different specialty dining options, and plenty of bars on board, making every meal a delicious event. The Grill restaurants offer some of the most exceptional food and service at sea, while the grand Britannia restaurant reflects the classic golden age of ocean travel.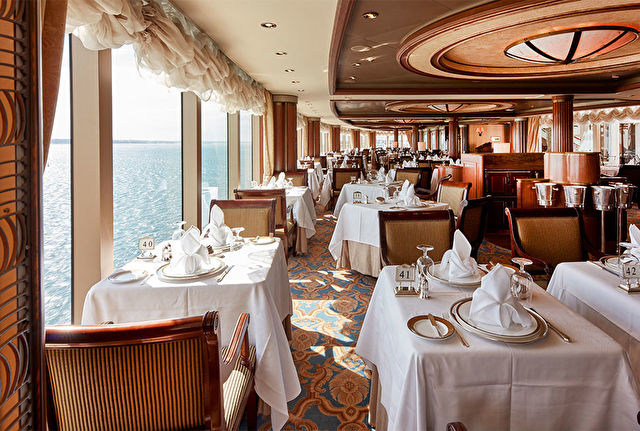 If you feel homesick head to the Golden Lion – an authentic British pub, which combines a traditional lunch menu with ice cold beers and ciders. Whether you're seeking a refreshing afternoon drink, a quiet cocktail after dinner or a glass of champagne, there's certainly enough to please even the discerning travellers. The Commodore Club majestically overlooks the bow of the ship and guarantees glorious panoramic views of the Atlantic Ocean and the Caribbean Sea on this cruise. With a signature cocktail menu you might even be tempted to try the Martini Mixology or Whisky Tasting classes available in this bar. A complete Godiva chocolate collection can be found just outside the elegant pre-dinner lounge and bar – the Chart room on deck 2.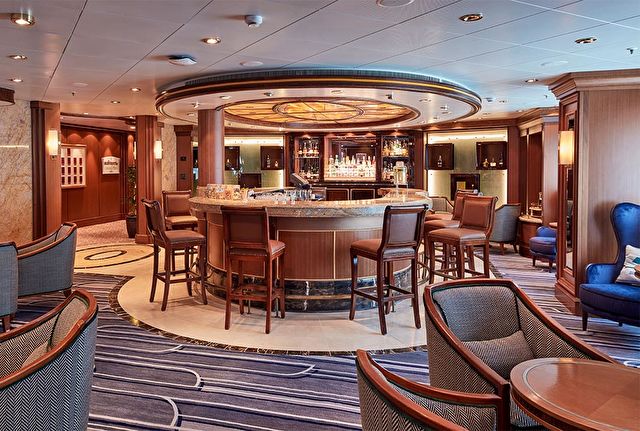 The ports of call on this itinerary are just as impressive as the facilities of the beautiful Queen Victoria. The first stop is vibrant Hamilton in the Bermuda. Front Street runs along the water edge and is what cruise ship passengers see first as they come to shore. It is where most of the island's glittering retail shops, restaurants and commercial establishments are located, good enough reason to get off the ship for a day out and enjoy the sun shopping. Fort Lauderdale in Florida is the second port of call – a city famous for its beautiful beaches with excellent shopping and dining options and historical districts nearby to stroll around.
Stroll along the inland salt lake in Philipsburg, St Maarten, where you can find quaint clothes boutiques. One of the Caribbean's most unspoiled destinations is Dominica and it's next on the itinerary. The rich rainforest embraces rare bird species, crater lakes, tumbling cascades including Trafalgar Falls, beautiful grottoes, and hot springs.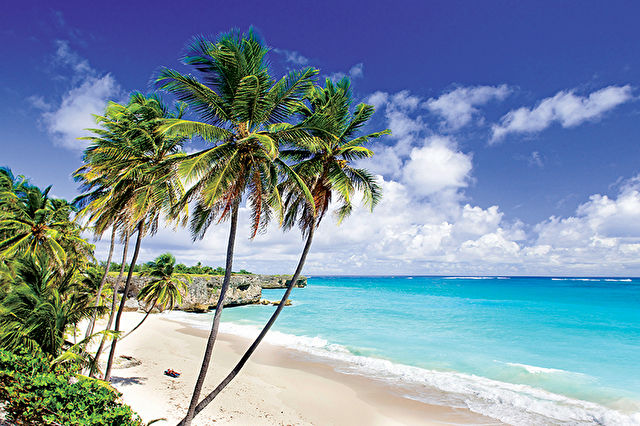 Just before you head to gorgeous Brazil you get to sample Little England in Bridgetown, Barbados –a unique combination of colonial tradition and Caribbean vibrancy. This is followed by a call into Salvador – sometimes referred to as the Brazilian capital of happiness. Being the host of the world's largest carnival, Salvador gives you a taste of the country's rich cultural history, beautiful architecture, candy-hued buildings and unusual cuisine. Buzios is the last stop before disembarking in Rio de Janeiro. It is a resort set on an ocean peninsula known as an upscale vacation destination with numerous beaches and water sports – a great spot to spend a day relaxing as lively Rio will command your non-stop attention from the moment you set foot its shores. Climb Sugarloaf Mountain by cable car, then try out your samba steps as night falls to mark the end of an unforgettable journey.