First time cruising can be a daunting thing. So many questions fly around your head when trying to decide if it'll be right for you. Will I be sea sick? Will I have to spend a fortune on excursions? Will I get bored? These are all very common questions but with quite simple answers. Here are all the reasons as to why you should ditch your normal beach holiday and hop aboard a cruise ship!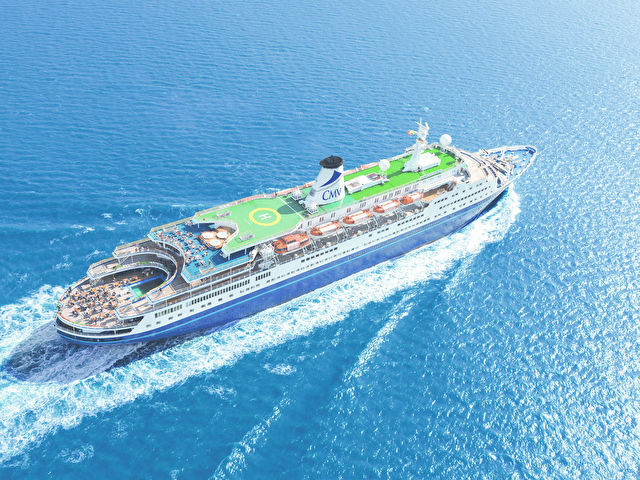 Cruise holidays give you the chance to visit most of the globe. And there are not many holidays where you can visit more than one destination in a week! Whether it's cruising round the Med visiting Venice or sailing the Caribbean to hit a Barbados beach, cruising can cater for your needs. It isn't as expensive as it once was either. Pricing typically includes accommodation, meals in main dining venues, activities (including children's programmes) and night-time entertainment. Drinks packages are found on most cruise lines; however, these come at an extra cost. You can get taster cruises from under £200 to mega luxurious round-the-world cruises for more than £7,500! The ball is really in your court on how much you are willing to spend on a cruise.
When you step aboard the cruise ship, you're sure to want to go and explore the whole thing right away. With such large ships, it may tire you if you were to do it all right away! We would suggest taking your time on board. Don't rush to take in the whole ship at once. You will always have days at sea where you can discover what's on board. Believe us; you will learn where your room is in relation to the amenities in no time! The amount of things to do on board is unbelievable. On most ships these days you will find a pool, gym, casino, shops, spa, and theatre! (Not to mention a plethora of restaurants!) There's plenty for children too, ranging from kids clubs to outdoor water play parks. Disney cruise line is where you will find the most child-friendly cruises, with character experiences and deck parties! They also play host to themed days, so if you wish to battle Darth Vader in the middle of the sea, you can! And if you're looking for activities that are a bit out there, some ships can offer just that! Ice bars, snow rooms, full size planetariums, high ropes courses and 4D cinemas are just a few of the most outrageous activities! You won't be bored!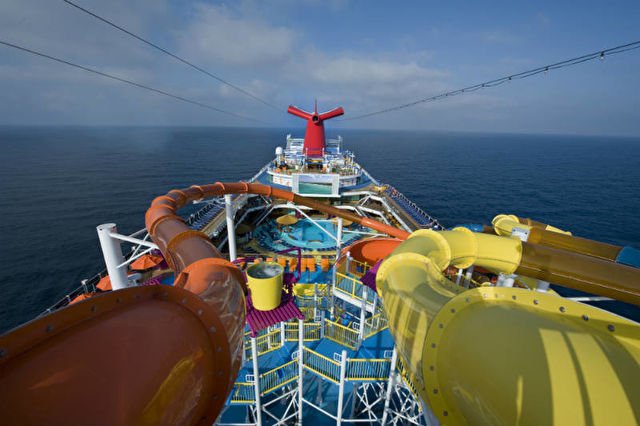 Night time entertainment comes in all shapes and sizes. Royal Caribbean and Norwegian Cruise Line have started to offer proper stage productions of Broadway and West End shows such as Cats, Mamma Mia, We Will Rock You, and many more. Disney even offer a 45 minute musical of Aladdin! You may even be lucky enough to find land-based acts such as stars from America's Got Talent or the Blue Man Group performing in front of your eyes. Most of the time you will find cover bands playing famous songs or an entertainment team carrying out mini-shows.
Most people ask, 'will I feel the ship moving?' Well, that entirely depends on the weather and the water at the time. However, most of the time you won't feel it moving and you can get on with your luxurious holiday as if you were on land. If the sea is choppy, you may feel a slight sway but sea sickness is rare on big ships.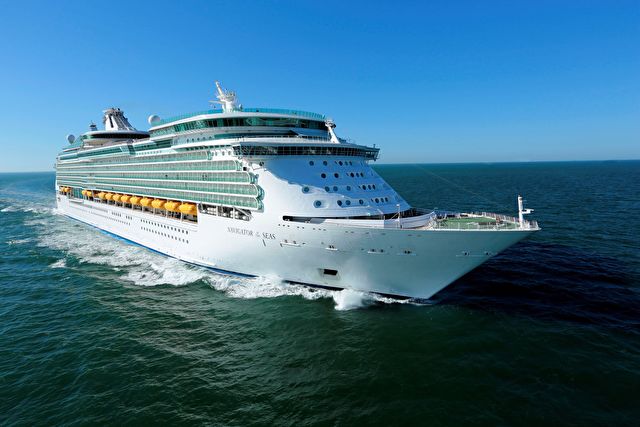 What you will get from a cruise ship is exquisite food. The large variety of restaurants means you can dine to your heart's content! Most ships have between four and six restaurants that offer different types of food. Breakfast, lunch and dinner are all included in your fare, however, not every item of food will be free (some specialty items may cost extra). Your main eatery will be a buffet, where you are likely to find American and continental favourites. Most of the time you will have to share a table with other passengers and there will be a dress code. You will find the same kind of buffet to a smaller scale right next to the pool.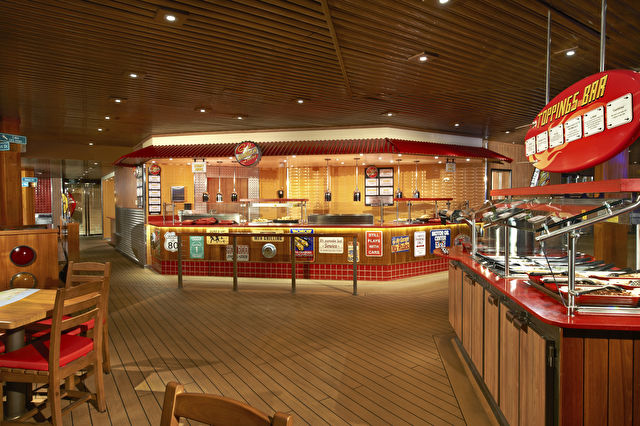 Half of the fun of cruising is getting to explore new places. Excursions can offer anything from snorkelling to overnight tours checking out local sights. Sightseeing excursions are typically a bus tour that takes passengers to local shopping areas or highlights of the surrounding area. Tours can also be different lengths, full or half days. A full day tour will allow you to see as much as you possibly can whereas a half day may consist of one specific part of an itinerary. And you do not have to pay a fortune. There will be many tours that take you to a beautiful beach for the day, and with simple excursions like this you do not have to pay over the odds. It's also an idea to bear in mind that taxis at the port may be happy to take you to a local beach for a cut-price compared to the tour excursions.
Cabins are completely price-based. The smallest cabin is the inside, with no windows, and is a great option for people who don't intend to spend much time in their room! If you want somewhere with a bit more space and you want to sit on your balcony watching the world go by, then a balcony cabin is best for you. If you're really feeling like splashing the cash on your first ever cruise then why not try out a suite with exclusive spaces? An exclusive deck plays host to private pools, fitness centres and special restaurants. Some cabins offer a whirlpool bathtub and walk-in wardrobes so you really can live out the high life!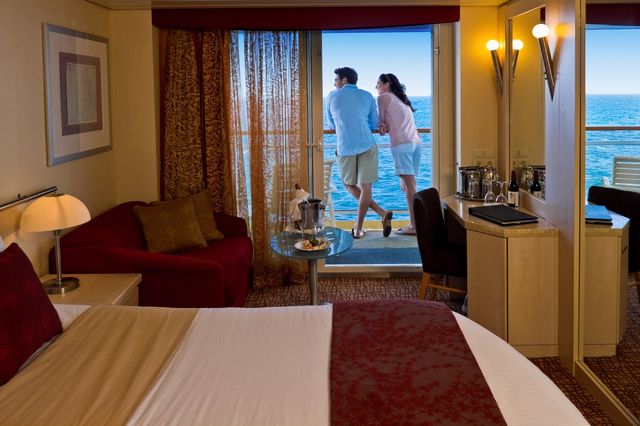 There's a slice of cruising for everyone, whether it be relaxing by the pool sipping cocktails or getting out and about exploring. Swap your holiday from land to sea and sail away in luxury!