Until recently Azamara Club Cruises had a portfolio of two ships. Now, there's a new ship in town, and oh it's popular! The Azamara Pursuit combines intimacy with luxury. Formally the P&O Adonia, the Pursuit will take you to some of the world's most beautiful destinations. With 61 destinations, 48 late nights, 26 overnights, 19 new itineraries and 15 maiden ports starting in August 2018 we've got a lot to run through, so let's get right into it!

The Ship
Whether you want to sail the Med for eight nights or spend 21 nights on a South American voyage, the Pursuit has the cruise for you! This 690-passenger ship has 11 decks packed to the rafters with staterooms and public areas. Deck five is where you will find the heart of the action; with restaurants, shops and bars. Feel like a bite to eat? Hit the Discoveries Restaurant where you'll find all your classics with a subtle twist. Shrimp with cognac and garlic anyone? Sports fans don't be upset, you can still keep up-to-date with all your favourite teams in the Spirits Bar. With a casino and flat screen TV, it makes for the perfect place to keep up with sport. There are plenty of shopping experiences on board too, if sports aren't your thing! The Pursuit shop offers everything from apparel to souvenirs. Head to the photo shop to get a professional photographer to capture every moment for you. Alternatively, if you're feeling like splashing out a bit more and buying some designer jewellery, Indulgences is the place for that extra special purchase.

Deck nine is where you will find the pool for you to relax and get sun-drenched! For the fitness fanatics, there's an on-board gym for you to keep up your routine! Take part in yoga or Pilates as you watch the sun go down, all under supervision from the wellness instructor. When you're done hitting the weights, the pool bar awaits. With refreshments available during the day, you can fuel your success in the gym. Come night-time, the bar turns from a casual grill to an al fresco dining experience as it transforms to The Patio and Swirl & Top. Dine by candlelight and finish your meal with a trip to the self-serve frozen yoghurt station, complete with a variety of toppings!

You're going to be tired after exploring the ship, so why not head to your room for a rest? The refurbished rooms come complete with two lower beds that convert to one Queen, a 40-inch television, a refrigerator, air con, and in-room safe. And that's not all… the added extras include bathrobes and slippers, 24-hour room service, welcome fruit basket, and fresh-cut flowers! You really will be cruising in luxury. If you feel like upgrading, live the suite life with an English butler, 235 minutes of internet per person, specialty restaurant dining, and afternoon tea service!

THE DESTINATIONS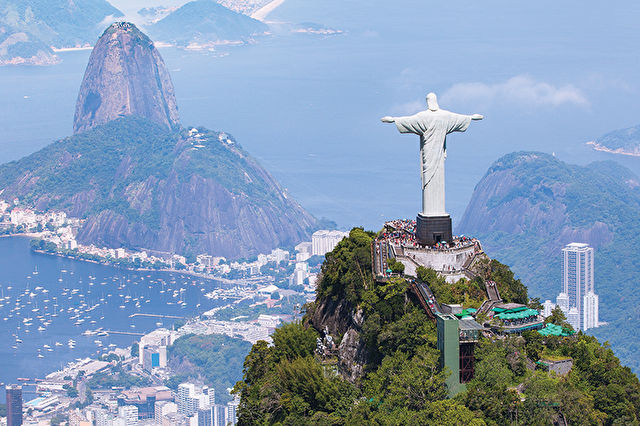 19 voyages, 15 amazing maiden ports. The Pursuit continues with Azamara's focus on destination immersion, letting you stay longer and experience more on every voyage. Their motto is, 'life isn't on a 9-to-5 schedule, and neither are Azamara voyages'. An advantage of the smaller ship is that you can discover some unique docking locations. You could even find yourself chilling with penguins or taking in stunning cascading waterfalls as the Pursuit will include trips to Antarctica and the Chilean Fjords. Another special sailing will take you around Brazil, docking in Rio de Janeiro around New Year's Eve and during Carnival! You will be able to watch the fireworks across the Copacabana Beach. New Year's Eve in Brazil usually comes during the heart of summer, so it's bound to be hot!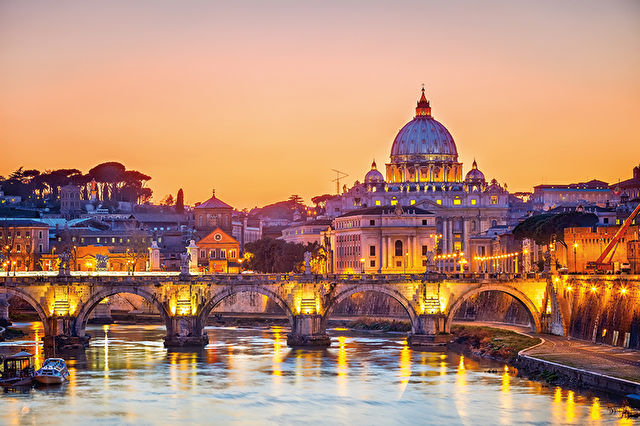 Mediterranean Mosaic will give you the best possible way of exploring the med in nine days. Beginning in Rome, you will get a full day exploring the delights of the Eternal City. Heading over to Olbia, you will have time exploring the quaint cafes, boutiques and wine bars. Its small yet historical core makes a great base for a day seeing the sights of the town. Bastia in Corsica is your snapshot into the modern-day life of Corsica. This town is especially famous for its wines, so be sure to grab yourself a glass! Florence is next for two days. A truly captivating and romantic city, packed with architectural and artistic masterpieces from the Renaissance. You'll also get a taste of Pisa, so make sure you visit the Leaning Tower whilst you're there! The next day you'll wake up in Monaco, with a full day to spend there. Pick your dream yacht as you stroll around the gorgeous harbour. There's plenty to choose from! Walk the streets of the F1 circuit, where sporting greats such as Lewis Hamilton, Michael Schumacher and Ayrton Senna have all won this prestigious race!
After a day at sea, you will find yourself in Palma. This capital city of Mallorca is often compared to Barcelona, for its thriving art scene, luxury hotels, restaurants, shops, and nightlife! Palma's old town is full of ancient passages, historical monuments, and great architecture. The penultimate port is Valencia, where you can get in touch with your scientific side! Its futuristic structures include a planetarium, oceanarium and interactive museum, but it combines the old and new perfectly. Finally you will disembark in the sophisticated city of Barcelona. Walk down Las Ramblas, a central street popular with tourists and locals. This street is packed with shops, stalls and restaurants and connects with the Placa de Catalunya; a large square with shopping centres and department stores. It really is a shopaholic's paradise!

TOP TIP: The Azamara website offers a downloadable explorer guide for each place you'll visit!

The Mediterranean Mosaic can be booked here