The atmosphere of a music festival sparks a light like no other inside anyone attending. It unites thousands of people, who have gathered to celebrate their love of art and music - an adrenaline rush that you have to experience at least once in your life. To start with, it saves you money as you can see all of your favourite bands at once without having to visit separate venues, travelling or buying tickets for each. In addition, it is an excellent way of socialising with like-minded people while doing something out of the ordinary. Here are a few of our favourites.
ELECTRIC DAISY is the largest electronic dance music festival outside Europe with its flagship event held annually in Las Vegas, Nevada. Throughout the years it has spread to various venues across the US, including sites in California, Colorado, New York, Texas and internationally in Mexico, Puerto Rico, Japan and India. It has the vibrant art installations of rival, Burning Man, and also boasts nine stages, amusement parks, carnival performers and its own wedding chapel. There really isn't much you can't do there. Popular electronic dance producers and DJs such as Armin van Buuren, Dimitri Vegas & Like Mike, Yellow Claw, and Tiësto are among those who have performed on stage at Electric Daisy.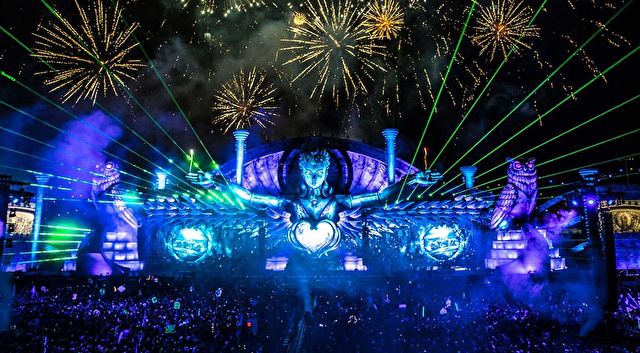 Photo credit: www.lasvegas.electricdaisycarnival.com
BAHIDORA in Cuautla, Mexico, is a hedonistic 24-hour party for 6,000 people where acts perform next to a sparkling blue river surrounded by palm trees. It offers a mix of indie, hip hop and electronica. It is often described as less a festival and more a carnival and probably the only one in the world where you can learn circus skills AND kayaking.
EXIT Festival in Novi Sad, Serbia, showcases a diverse line-up of global stars at the Petrovaradin Fortress on the banks of the stunning Danube year after year. It began in a university park in 2000 as a student movement fighting for democracy and freedom in the Balkans and later moved to its current location. It is one of the most awarded and unforgettable festivals in Europe. With music running all night on different stages – usually more than ten - this festival regularly features on 'the best in the world' lists.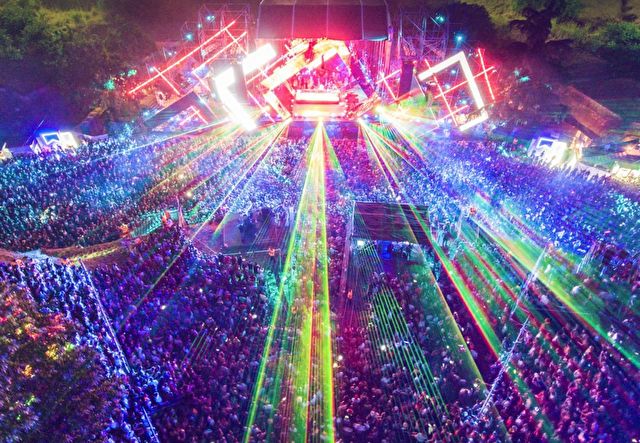 Photo credit: www.flickr.com/photos/exitfestival
MAWAZINE takes over Morocco's capital, Rabat, each year. It brings a mix of international music and home-grown talent to the thousands of people gathered at the OLM Souissi arena. Rihanna, Kylie Minougue, Justin Timberlake and Elton John have all graced the stage here, and it is now one of the largest festivals in terms of spectators. A glance around would reveal a broad demographic in attendance, from groups of teenage boys to families and middle aged women.
It would be a shame to leave GLASTONBURY out - a five day ultimate jam session, that has become the largest greenfield festival in the world. Held in Somerset in June it has hosted some of the biggest and most inspiring names in music such as Lady Gaga, Stevie Wonder and Coldplay. It is hard to convey how vast the 'Big Daddy' of UK festivals is, with so much taking place outside and inside the arena. If you're a fan of camping and cider, Glastonbury will certainly make your bucket list, and even though it won't be taking place in 2018 you can now register for tickets for 2019.
We hope this post has fuelled your wanderlust. So what are you waiting for? These festivals sure are worth travelling for! Get the squad together, book your tickets and pack your bags.