Ah, Christmas! The smell of gingerbread in the air and the cold winter breeze blowing against your face. You look back and remember your favourite moments in Christmases gone by; well why not treat yourself this Christmas and jet off somewhere? (After all, you are on Santa's nice list!) Sample some of the world's most spectacular Christmas markets... and FOOD! It's something us Brits look forward to; tucking into some tasty goodies!

Well, before you decide where you're going to head off to… let us take you through some of the best!
Germany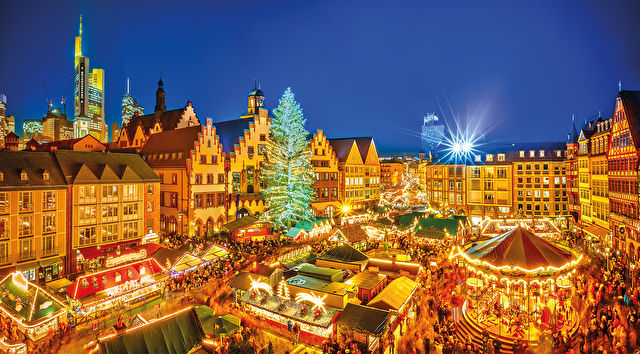 Having originated in Deutschland, it is only right that we begin our sleigh ride here! Aachen, Berlin, Cologne and Dresden are just a few of the Christkindlmarkts that Germany has to offer. (We're pretty sure Germany could cover the alphabet with Christmas markets!) Aachen is the closest market to the UK. Set around the cathedral and town hall, it has everything you could possibly want from a Christmas market. Over in Berlin, with over 150 stalls, it's a great one to sample the German food. Bite on a bratwurst, a sausage typically made of pork or veal; with ginger, nutmeg or coriander seasoning and it's bound to leave your mouth watering. Wash it down with some glühwein, a hot red wine with mulling spices, then grab your slice of stollen. Stollen is a fruit bread covered in icing sugar and made with chopped candied fruit, nuts and spices… it makes for a great alternative to Christmas cake! The German markets open 3rd December!

DID YOU KNOW: The oldest German markets date back to 1434 and their purpose was to let people stock up for the long winters!
Switzerland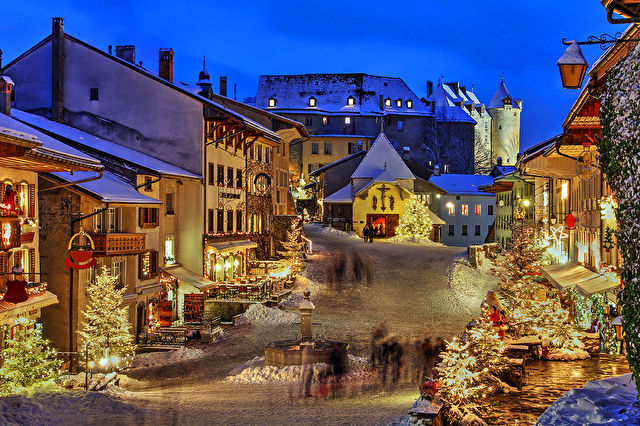 St Gallen, Montreux and Zurich are just three of the places for you to discover the festive atmosphere of Switzerland. There's also a good chance that you may witness a 'white Christmas'! Montreux is one of the biggest and most beautiful markets, stretching along Lake Geneva. It would be rude not to sit by the water with a hot chocolate! Zurich has the largest indoor Christmas market, so if you're struggling with the cold weather you can head in there and soak up the heat! Whilst you're in there, sample the delights Switzerland has to offer! Grab some Brunsli (a Swiss chocolate spiced cookie) and discover the taste of Christmas as cinnamon takes the reigns, while also passing the baton to nutty and chocolatey! It's sure to give your taste buds a tingle! On the topic of cookies… Chräbeli and Mailänderli are the best loved Christmas biscuits in Switzerland. Mailänderli is a light lemon flavoured cake whilst Chräbeli is made with aniseed, so it may be an acquired taste! Switzerland is the King of sweet treats!
DID YOU KNOW: The Swiss don't have a traditional Christmas lunch as it varies from region to region!
Croatia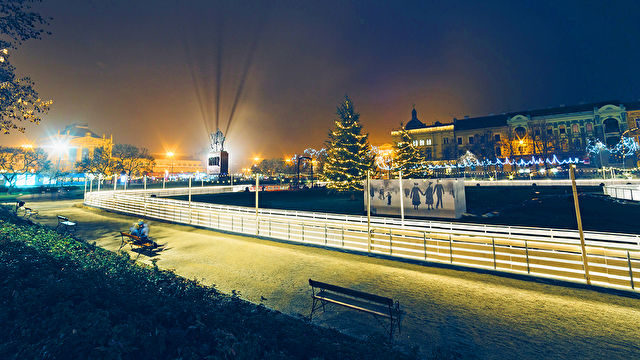 Croatia, home of the #1 Christmas market in Europe! Zagreb has plenty to offer from live nativity scenes to Christmas concerts! An ever growing number of tourists visit every year with approximately 50% more people visiting over the last two years. The winter won't affect you when you hit the city streets to sing and dance the night away. Head over to the King Tomislav Square and pop on your ice skates to skate around an entire park! This is certainly a must do. After you've finished, head over to the huts and sample some delicacies. The traditional symbol of Zagreb: Licitars are bright red, heart shaped biscuits made of sweet honey dough. They're used as a decoration in Croatian homes and larger ones are given as a token of appreciation to loved ones. Fritule are also sure to make you drool! A Croatian pastry made particularly for Christmas, Fritule are mini doughnut balls usually flavoured with rum and citrus. Light and crunchy on the outside and soft in the middle…tasty! Breskvice cookies are saved for special occasions such as Christmas, due to the labour intensive recipe, but they are worth the wait! If these are done to perfection, they should look like small ripe peaches, with a filling in the middle where the stone would be. Croatian markets really are something to behold!

DID YOU KNOW: In rural parts of the country, it is still customary to bring straw into the house on Christmas Eve as a symbol of good crops!
France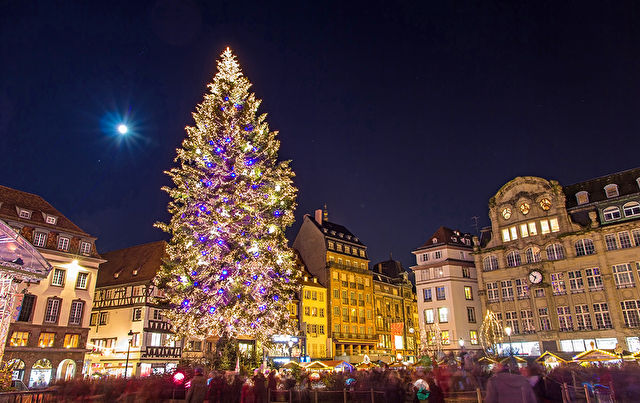 Strasbourg. The Capitale De Noël. The oldest Christmas market in the world. That's what France has to offer. But with age comes experience and they have plenty of it! With over 300 chalets located throughout the illuminated cobbled streets, there is a vast selection of gifts and treats to buy. Strasbourg cathedral square is the centre point where most of the stalls are housed, spreading out to ten different locations. It's here you will find the home of Bredele, a bite size biscuit in many different shapes, sizes and tastes! Flavours range from almond to lemon to honey. They make for a great gift as they come presented in a decorated tin. Fan of cheese? Maroilles, a strong smelling cheese with a beautiful soft paste and earthy notes, is sold alongside much of the local produce. Enjoy it with breads and honey to tame the aroma! Now we've all heard the song opening, 'Chestnuts roasting on an open fire', but have you tried some? They come hot in a paper cone and due to their taste are perfect for both a sweet or savoury dish! Steamed, boiled or roasted…the texture is much similar to a potato, depending on how it's cooked. Head over to France and get lost in Strasbourg market!
DID YOU KNOW: Capitale De Noël has been around since 1570 and is located just across the river from Germany. This is the closest to a typical Germanic market, with a French touch!
UK
Tired of dragging your feet around a shopping centre trying to get last minute presents year after year? Why not head to a UK Christmas market this year. We have over 72 markets nationwide, with some of the best in Birmingham, Manchester and Edinburgh. Typically, the German style of market dominates, however, you can still grab yourself a slice of Britain! Every child has left one out for Santa - sweet mince pies are a key component of a British Christmas! The dried fruits and spices are put into a shortcrust pastry - try just one bite of a home-made pie and you'll never want to buy them from the supermarket again! Grab yourself a hog roast, a bun filled with the most succulent, steaming hot roast pork your mouth has tasted. Wash it down with a pint of lager or locally produced dark ale. Worth it.

DID YOU KNOW: Mince pies were first made in an oval shape to represent the manger that Jesus slept in as a baby, with the top representing his swaddling clothes.