Iceland; the Nordic island defined by hot springs, geysers, landscaping and volcanoes. There are plenty of reasons to visit the land of fire and ice. We've narrowed it down to just 5 BIG reasons as to why you should go there.
1) The Northern Lights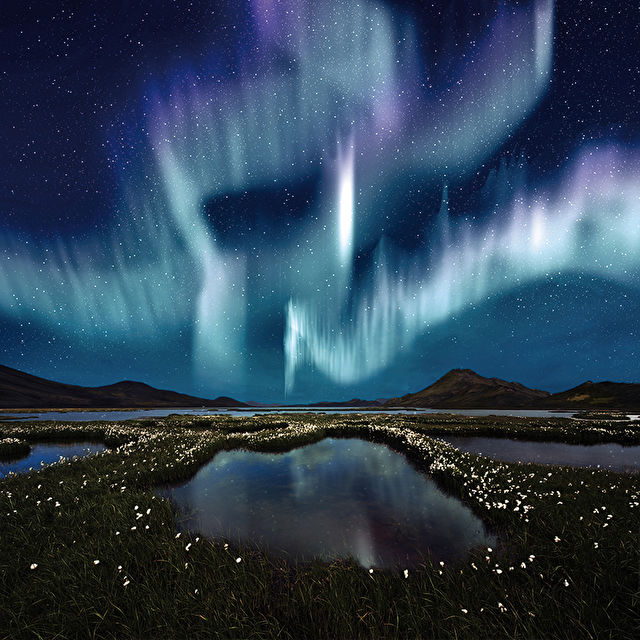 One of the biggest draws to visiting Iceland is the chance to see the northern lights. There's a very scientific reason as to why they happen, but all we know is that they look beautiful! The sky is filled with spectacular whites, greens, pinks and purples. The best time to see them is from the months of September through to April between the hours of 5pm and 2am. Though elusive, it can be very unpredictable. The sky needs to be completely clear (which it usually is on an extremely cold night) and it is totally dependent on weather. If it's on your bucket list, we'd recommend going for around a week, as the northern lights tend to be very active for two to three nights then low for four to five nights. We'd recommend staying away from light pollution such as car and street lights. However if you're in Reykjavik, they can be so strong that the city lights don't matter.
2) Whale Watching
Iceland is a perfect place when it comes to whale watching. The best time to visit is between April to September where you can see up to 20 species of whale including the Orca, Minke, Humpback and Blue Whale. You can still go in the winter months but tours are less frequent however you may get to see sunsets and the northern lights. Most tours depart from Reykjavik, however a number of small towns in the north do run tours. The tours in Skjafandi and Eyjafjordur bays are quiet, calm and scenic. All of them offer a rare chance to see some of the whales in their natural habitat. If you're lucky you may even see other sea life such as dolphins, seals and basking sharks. The main reason for being able to see all these is that the Icelandic waters are rich with their food. Although sightings are not guaranteed, they do occur on 94% of the three hour tours.
3) Food
Icelandic cuisine brings a lot of lamb, dairy and fish (partly due to being surrounded by water). There's a large variety of fish but the one to look out for is Hardfiskur. A dried, salted fish that's very popular with the Icelanders and has been throughout the centuries. It provides a healthy snack that's full of protein and nutrients. Icelanders will also tell you that their lamb is the best lamb, as they tuck into it slow roasted for special celebratory meals. Another delicacy (though slightly obscure) is the sheep's head. You'll get a whole (yes, whole!) sheep's head, brained and boiled and served with mash potato. For dessert; Skyr is a dairy product, similar to full-fat Greek yoghurt but with a milder flavour. You may have noticed Skyr in a few supermarkets, as it was introduced to the UK recently.
4) Glacier Tours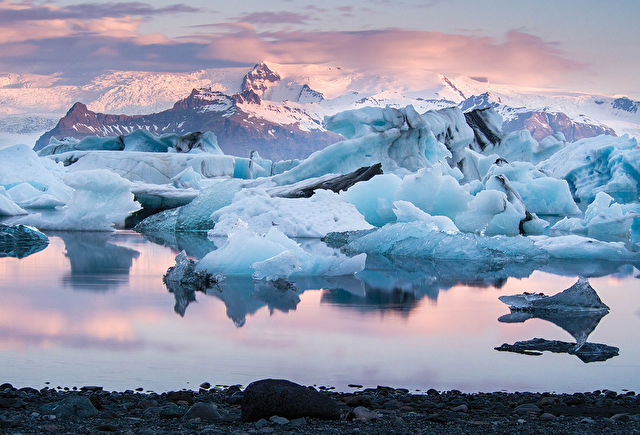 From ice climbing and hiking to ice caves, glacier tours have it all. Natural ice caves are found during the wintertime when the rivers retract and the water freezes. New caves are formed each year in different locations and tours are totally dependent on conditions such as temperature, safety and accessibility. Being in an ice cave is unrivalled in terms of getting photographs. Capturing the blue light passing through the glacier ice can be particularly attractive. Grab your equipment and try your hand at ice climbing. Climbing in Skaftafell National park can be one of the most exhilarating and fun experiences in Iceland. A trip to the Blue Lagoon will be in order as your forearms will be burning!
5) Blue Lagoon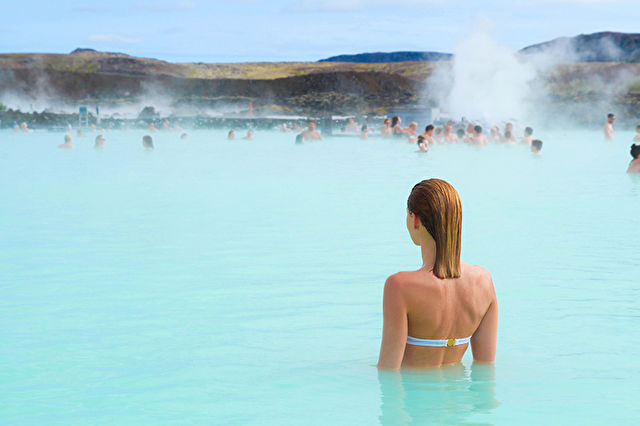 The blue lagoon in Reykjavik offers the most luxurious outdoor spa in the world. Relax in the geothermal sea water and soak in the surroundings; a rugged lava landscape. The seawater is known for having positive effects on the skin and its active ingredients include minerals, silica and algae; helping people suffering from skin diseases. The water in the lagoon averages 37-39°C, making water spa treatments extremely enjoyable. Enjoy a deep, relaxing in-water massage conducted with mineral massage oil. Blue lagoon would have to be booked separately as is not included in the price of a massage which works out around £72 for half an hour. There's another couple of treatments you can add on too, with a full body salt scrub being one of them. If you get a white silica salt mask and let it rest for a few minutes before washing it off, you'll have incredibly smooth and beautiful skin afterwards. The man-made waterfall with its powerful hot water will relieve any tension in your muscles for sure.