When it comes to cruising, there are always burning questions that worry a lot of first timers. Many people decide against a cruise holiday just because they believe the myths! Don't worry though, we're here to BUST some of them myths for you and send you packing for your cruise holiday!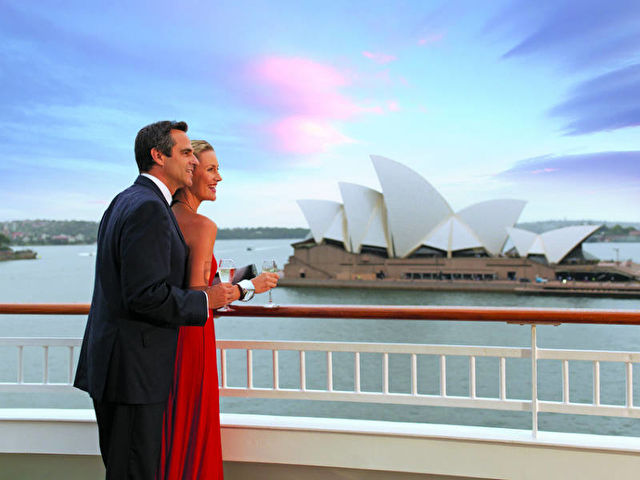 IS THERE A DRESS CODE ON BOARD?
The short answer is yes. However it's not as bad as it sounds. It only applies on an evening which means you can wear whatever you want during the day! There are two dress codes in the evening; evening casual and black tie. If you're struggling to pack, there's a Cruise Personaliser that'll let you know how many nights of each dress code there is! Rocking up in smart casual on a night means casual separates or dresses for ladies and open-neck polo shirts and casual long trousers (not shorts or ¾ length shorts for men). You could also wear smart dark denim. Trainers are a no-go, as are football shirts and tracksuits.
Black Tie nights offer a special atmosphere on board and dressing up has long been part of the P&O Cruises. As a general rule there's about 2 Black Tie Nights on a 7 night cruise. Ladies can wear glamourous cocktail dresses, ball gowns or smart trouser suits. Men can suit up with a dinner jacket or tuxedo, though a lounge/business suit can be worn as an alternative. Unfortunately for all you people celebrating on board, you're no longer allowed to dress up in fancy dress on-board.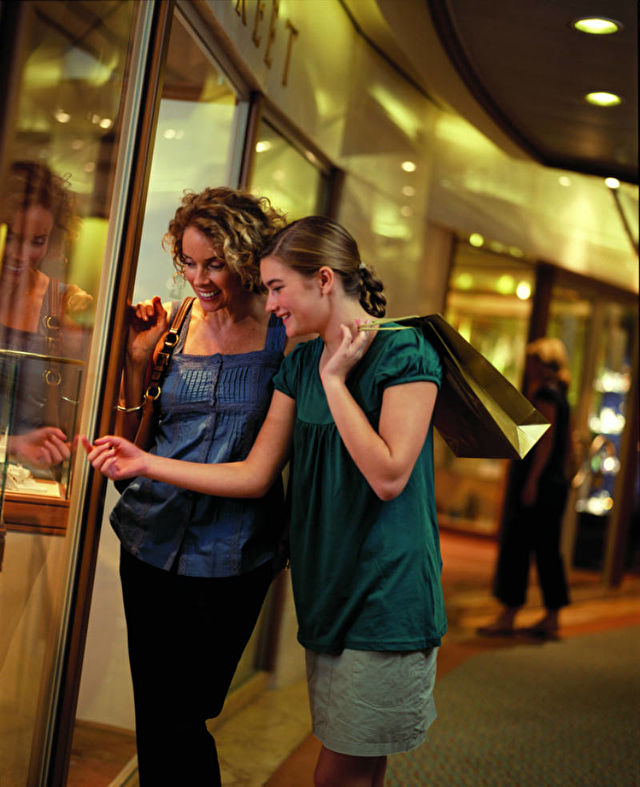 WHAT'S INCLUDED AND WHAT CAN I USE MY ON BOARD SPEND ON?
Included in your fare is the amazing free entertainment that P&O Cruises has to offer. The ship comes alive at night. So grab a cocktail, sit back and relax. There's cabaret shows, comedy shows, live music, relaxed entertainment, kids entertainment and even sail away parties. That means your on board spend can be used against most purchases. Treat yourself to a spa or salon treatment (when booked on-board) or buy yourself photo prints and products to remember your cruising experience. There's always the bonus of having your clothes cleaned at the launderette or keeping up to date on all the latest at home by paying for your internet and telephone charges. With on-board spend, you can even pay for shore excursions to bolster your holiday! Most people would believe on board spend to be mainly beverages and restaurant cover charges, well yes you can pay for those too if you wish! There's SO much you can spend it on – use it wisely.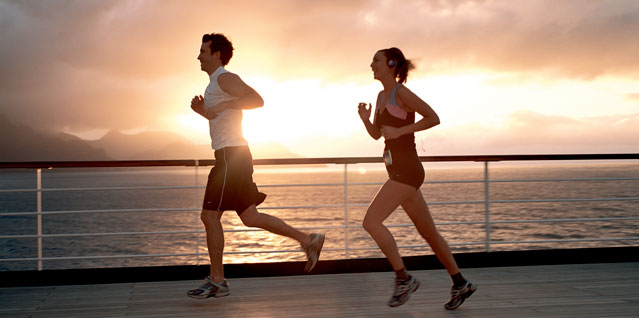 IS IT CRAMPED ON BOARD?
People often worry that they're going to have not much room on the ship. This is not the case at all! Did you know each ship has a RUNNING TRACK? If that's not enough to make you realise how much space is on board then read on. Each ship has a huge range of pools, with a minimum of three on their ships. That means you won't all be crowded around the pool. Plus if you're worried about children overloading the pool, there are specific child friendly pools on some ships to avoid this. Some ships are even exclusively for adults!
Restaurants won't be as hectic as you think either. There's roughly 7 locations to dine onboard - buffets, cafes and restaurants each ship to help ease the flow for food. These are open long hours, meaning you won't spend hours queuing to get in either. On board, you'll get a hot breakfast or the chance to grab something from the bakery. Main courses at dinner are chicken breasts, sirloin steak, salmon fillet or swordfish. There's always the themed nights, where you'll get to dine on Caribbean, American, Atlantic Coast, and Mediterranean, Asian or Middle East style foods. One thing is for sure, there's plenty of space in the restaurants and public areas for you to kick back and relax.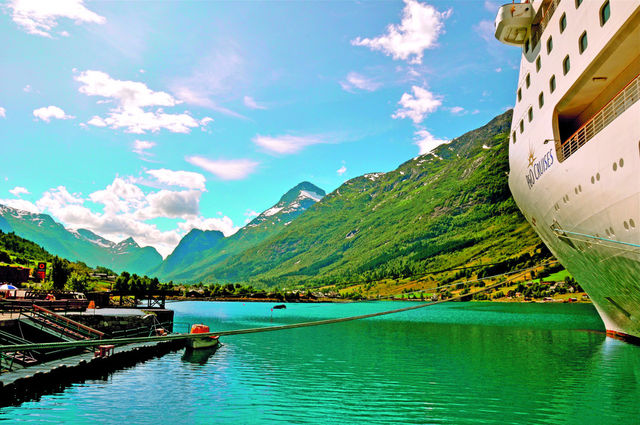 IS MY TIME IN DESTINATION LIMITED?
Although your time will be fairly limited (partly due to the fact you'll be heading to the next amazing destination), there are no limits on how amazing you can make your time! It does very per each sailing depending on where and when the ship docks. P&O offer amazing shore excursions to make your time the most incredible it possibly can be. Each port you visit is brimming with exciting possibilities. P&O offer a diverse selection of excursions ashore, from leisurely sightseeing to exciting activities. The great thing is, they'll look after EVERYTHING to ensure you won't miss your ship. These excursions offer genuine value for money, great service and a lot of memorable moments!
But without an excursion, you have to opportunity to explore at your own will. Getting off the ship allows you to discover at your own pace, without a tour guide. If there's a specific place, café, bar or attraction you've had your eye on whilst looking up the destination, feel free to go! If a place doesn't quite whet your appetite or you're just wanting to relax, you can stay on board and enjoy the facilities that are on offer. Grab yourself a cocktail and enjoy the surrounding views.