In this final bumper blog, I visited Queensland. There is a lot to see and do here so let's go!
Queensland is definitely the most popular state in the country! It is really an all year around destination, and it is difficult to say when the best time to go is as it will depend on what you want to do. I travelled at the end September- beginning of October, because the weather is warm and sunny and there are no stingers in the sea. I think the best way to travel in Queensland is either by train or the Greyhound coach services, both very reliable and affordable. The sunshine state is great for those wanting to enjoy the beautiful beaches and practise water sports; but it is also great for families as it has got lots of water and theme parks!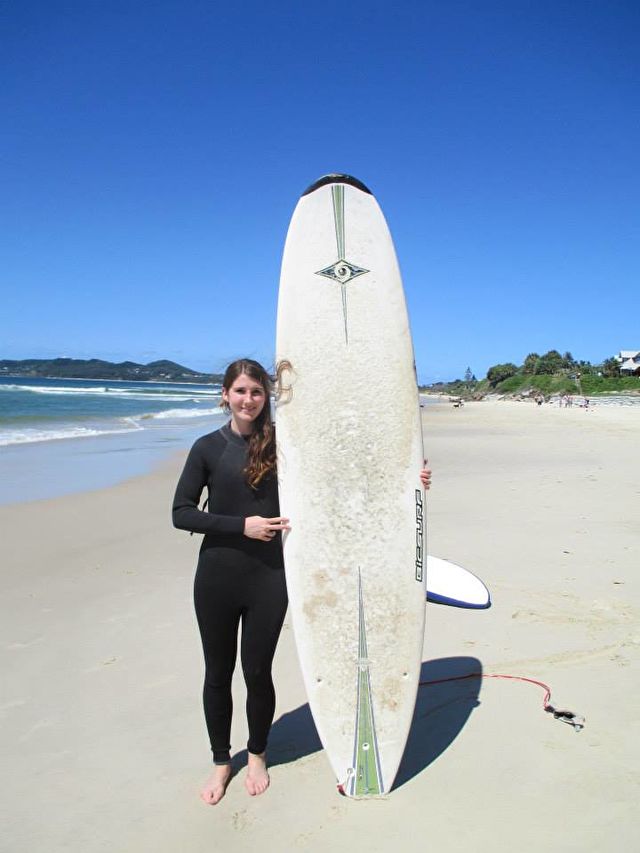 My first stop in Queensland was Byron Bay, which is actually in New South Wales but very close to the Queensland border. Byron Bay is a lively surfers town, great for practising water sports, socialising and shopping. After Byron Bay, I took the express coach service to the Gold Coast. I spent two days exploring the different beaches, my favourite ones were Coolangatta, Burleigh and Surfers Paradise. Surfers Paradise is also very good for socialising and shopping.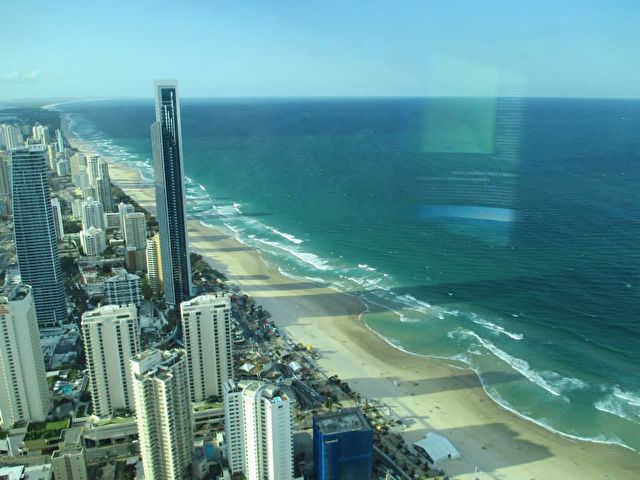 In the morning, I took the air train to Brisbane where I spent a couple of nights. Brisbane is a very modern city and there is a lot to do there. On the first day there, I took the CityCat ferry along the Brisbane River and stopped near Story Bridge. I walked along the river from Kangaroo Point to Streets Beach; which is a must-visit, especially if you are travelling with children. On the last day, I visited some museums and the city Botanical Gardens before taking the translink train to the Sunshine Coast. In the Sunshine Coast, I stayed with a family that lived in the Glasshouse Mountains. The family showed me around the coast and took me to the main sites, such as: Kings Beach, Caloundra and Mooloolaba. The next day, I spent the morning in the Australia Zoo, which was owned by Steve Irwin (the crocodile hunter). I must admit I have never been a fan of zoos, but I absolutely loved this one and I would definitely recommend it! At the zoo, there are plenty of opportunities to get really close to the local fauna. In the afternoon, I hiked the Mount Ngungun trail and enjoyed amazing views of Mount Tibrogargan.
My next stop in the Sunshine Coast was Noosa; which is also one of my favourite places in Australia. I only spent a night in Noosa at the Flashpackers, but I would probably recommend at least a couple. My highlights of Noosa were Noosa Heads and Noosa National Park. I did the walk from Noosa main beach to Sunshine beach and had plenty of opportunities to see whales, sea turtles, koalas and different species of birds; also the scenery is breath taking! I would recommend visiting Noosa Heads in different times of the day as the tide makes interesting changes to the water.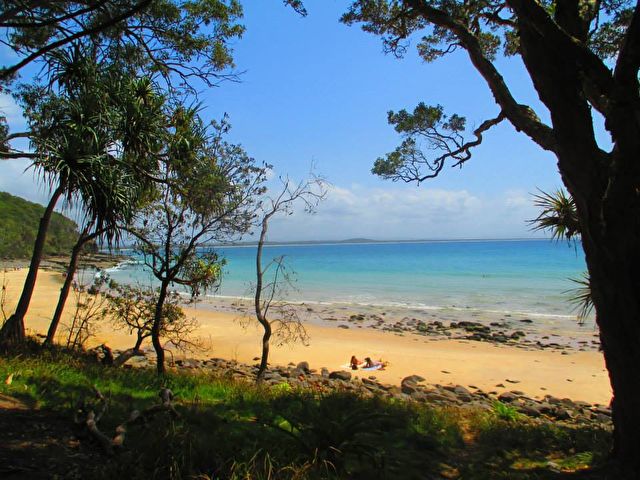 After Noosa, I was headed to Hervey Bay where I joined a 2-day Fraser Island tour with Cool Dingo Tours. Fraser Island is amazing, I know some people like to drive there but I would definitely not recommend doing that if you don't have a suitable car; the island is basically just sand. I would also recommend joining a tour because there are a few dingos around the island and the tour guides show you where it's safe to go. In Fraser we visited: Basin Lake, Central Station, Wanggoolba Creek, Pile Valley, Lake McKenzie, Seventy-Five Mile Beach, Eli Creek, Maheno Shipwreck, The Pinnacles Coloured Sands, the Indian Head and the Champagne Pools. We stayed overnight at the Wilderness Lodge. Fraser Island has got white sandy beaches and crystal clear waters, picture perfect lakes, lush green rainforests, fast-flowing freshwater creeks and beautifully coloured sand dunes. Scenic flights are also available.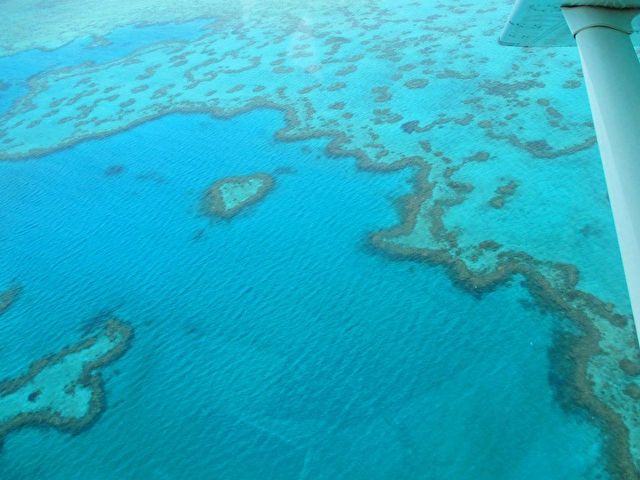 Once I was back in Hervey Bay I took an overnight bus to Airlie beach. Airlie beach has got beautiful beaches but there is not much to see there, however, it is the perfect base to visit the Whitsunday Islands and the Great Barrier Reef. In Airlie beach there are a lot of different sailing companies that offer different excursions out to the Whitsundays and the Great Barrier Reef; I would recommend doing some research and booking the preferred option before travelling to Airlie beach. On my first day in Airlie beach I took a scenic flight over the Whitsunday Islands and the Great Barrier Reef with GSL Aviation; the views from up there were absolutely stunning, the cost was more than I expected but I would definitely do it again!
That evening I joined Anaconda III for a 3 night sailing trip! I would recommend Anaconda III as they were fun and great for young people but they were not just a party boat, they specialise on scuba diving trips and offer great training for those working towards their PADI. However, for those who have just started diving or just want to try it, they have got professional instructors that will teach you the skills needed. Along the three days we visited: Whitehaven beach, Luncheon bay, Hook Island, Bait Reef and Hayman Island. We had plenty of opportunities to scuba dive and snorkel, and we got to see a wide variety of marine life.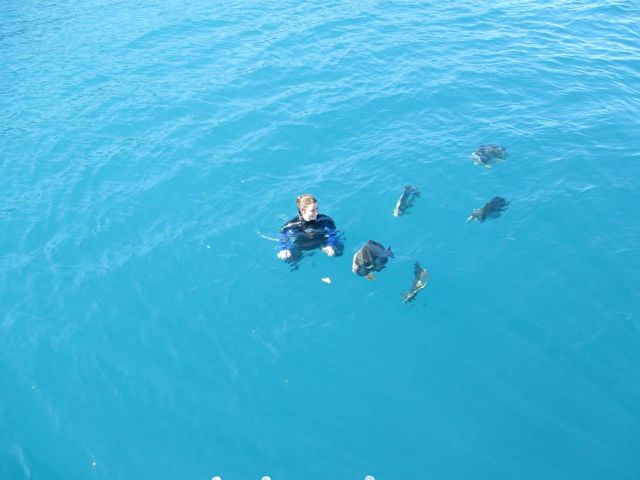 In the morning, I took a coach to Cairns where I stayed at the Cairns city backpackers for a couple of nights (I would not recommend staying there to anyone). Once in Cairns I explored the town; Cairns is also a really good place to be for backpackers as it is quite sociable and it is a good base to visit places nearby. While up north, I joined a 2 day tour to Cabe Tribulation with Cape Trib Connections. On day one of the tour we visited Mossman Gorge, we crossed the Daintree River on a cable ferry, explored Daintree National Park, drove through the Gondwana Rainforest and stopped at the Alexandra Range Lookout where we experienced birds-eye views of the Daintree River and Port Douglas. After the lookout, we walked the Marrdja or Jindalba Boardwalk, where we enjoyed the ancient rainforest; there, we were very lucky to see one of the local animals, the cassowary. At the end of day one I got dropped off at Ferntree, which was my accommodation for the night. Our first stop on day two was the Daintree ice-cream company, where we had delicious locally made ice-cream and then we headed to our Crocodile/Wildlife spotting adventure on the Daintree river. On our way back to Cairns, we stopped in Port Douglas to explore the town and enjoyed the views from Rex Range lookout. I would recommend this tour to those who want to explore the amazing rainforest and beaches north of Cairns; for those not wishing to stay in Cape Trib overnight, there is a day only tour available as well.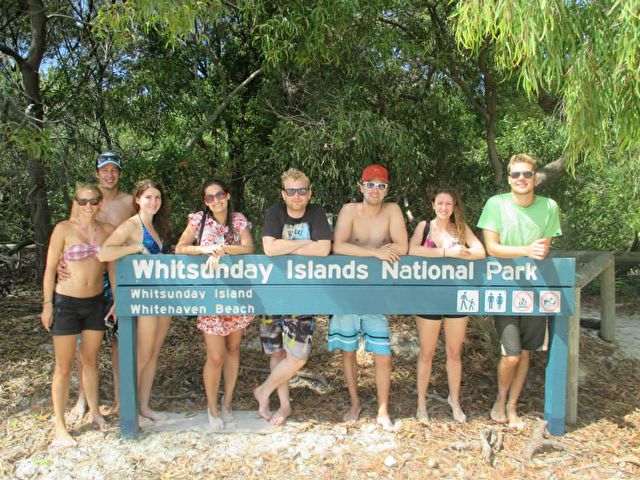 On my last day in Cairns I joined Ocean Freedom who took us on a 6hr snorkelling and scuba diving trip to the Great Barrier Reef. Our first diving spot was Coral Cay Reef, where we enjoyed a snorkel in the shallow waters where the "bommies" (coral outcrops) are just under the surface. We had lunch while cruising the Outer Edge Upolu Reef and after lunch, we snorkelled the amazing "Wonder Wall", on the outer edge of Upolu Reef with abundant corals and sea life. Just as in Airlie beach, there are a lot of different companies in Cairns that do similar trips but going to different parts of the reef, I would recommend doing some research before travelling to make sure you choose the one that's best for your needs. In the morning, I flew back to Melbourne and my adventure around Queensland ended.
I hope you've enjoyed reading my blogs about Australia, it's well worth a visit!