My trip to Japan!
Japan: Tokyo, Kyoto & Osaka.
Having finally graduated from University this summer, my sister (Hi Carla!) and I decided to celebrate with the holiday of a lifetime – a trip to Japan! Luckily, Japan was everything we hoped it would be and more, I can't wait to share our adventures with you.
Here is a whistle-stop tour of some of the amazing places we were lucky enough to visit during our stay.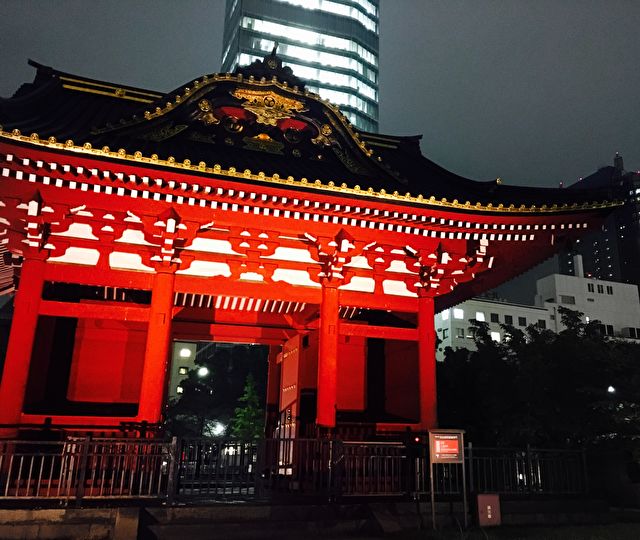 Japan: Tokyo
The first city we visited after landing in Japan was, of course, Tokyo.
Tip: We found that the best way to travel around Tokyo, with ease, is to take the JR-line subway. Although having been a little apprehensive at first, the subway was actually really easy to use and allowed us to visit everything we wanted to see!
After a short train ride from Narita Airport, we arrived (slightly jetlagged!) at our accommodation for the trip: a lovely little apartment in the business district of Minato. I would definitely recommend this area if you're unsure where to stay; it's vibrant, busy, and most importantly, crammed full with lots of bars and restaurants.
For our first day in Japan we decided to tick the main attraction off our bucket list - visiting the Tokyo Tower. I'm so pleased we did, it was absolutely breath-taking. Surrounded by magnificent temples and exotic gardens, with enormous bonsai trees, you can't help but take hundreds of photos. I can't recommend it enough!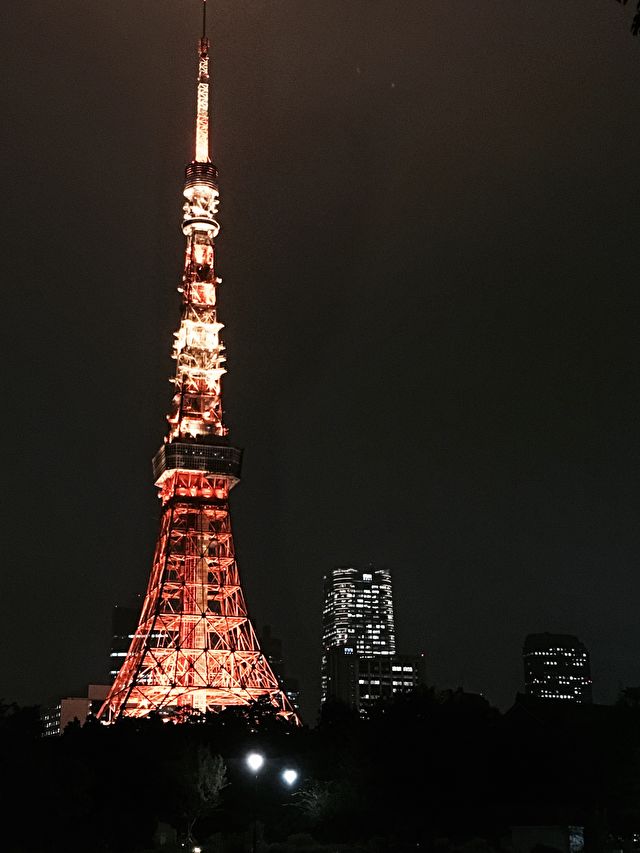 Our second day was also overflowing with exciting activities. First, to see the sights of the city, we headed straight to the Tokyo Government Building nice and early. On the 48th floor you can see for miles and for any film enthusiasts out there, the building was scaled by Godzilla!
After being blown away by the panoramic view, we next headed to Harajuku for a spot of shopping. Harajuku was unlike anywhere I'd ever been before. Filled to the brim with independent clothing and make-up shops, it is the perfect place to soak up some fashion inspiration. You'll be embracing the eccentricity in no time!
As a perfect end to our day, we decided to drop by the infamous Shibuya Crossing. Visiting at rush hour was probably not our cleverest idea, however, it did emphasise the enormity of the city. I've never had so much fun crossing a road! At Shibuya Crossing you can also find the Hachikō statue – a must for dog lovers or anyone who just loves a tear-jerking tale!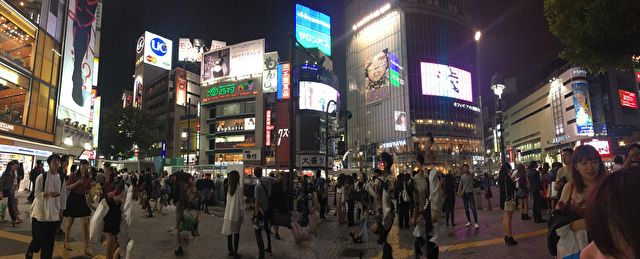 To round-up our trip to Tokyo, we decided to spend our final day in Akihabara, which is otherwise known as geek city! It is an absolute must for anyone who loves gaming and cartoons, crammed full with arcades and photo-booths. We had the best time!
And with that we boarded our first bullet train – its destination? Kyoto!
Japan: Kyoto
The minute you step off the train in Kyoto, you feel as if you're in a movie set. Once the capital of Japan, Kyoto is filled with enormous temples, tiny buildings and masses of lanterns. It's amazing!
Having worked up an appetite, we decided to jump into the first restaurant that caught our eye. Lucky for us, once we stepped inside, we realised that the restaurant had an authentic sushi belt service. Dining at Musashi Sushi offered an amazing, authentic experience, even though I did accidently order eel or 'unagi' (oops!)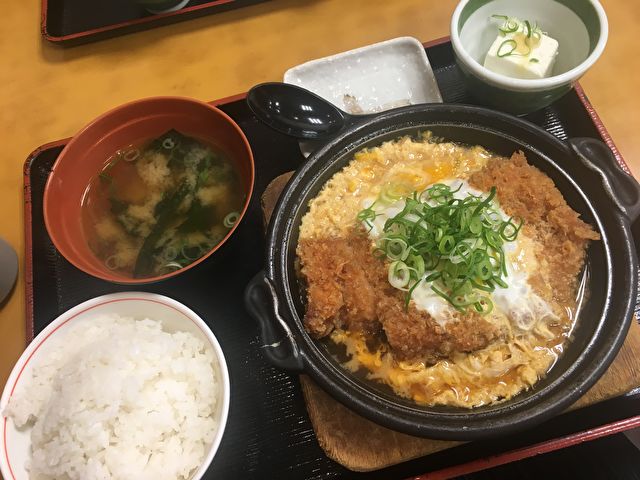 Full with lots of yummy food (minus the eel), we next headed off to Kiyomizu-dera, a Buddhist temple up in the mountains. Bursting with dimly-lit lanterns, the temple is hugely atmospheric. This is another great spot for any budding photography enthusiasts, especially at sunset!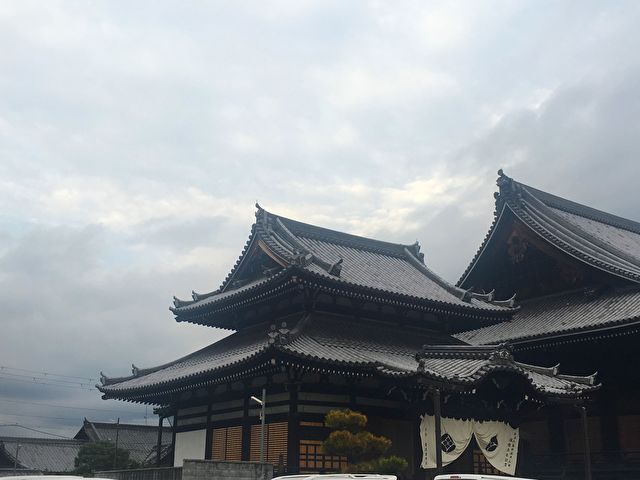 On our way down from the mountains, we decided to stop by Gion Corner. This area is great to visit if you want to catch a glimpse of old Japan. Abundant with geishas, traditional tea rooms and Ikebana floral arrangements, it is definitely not one to miss!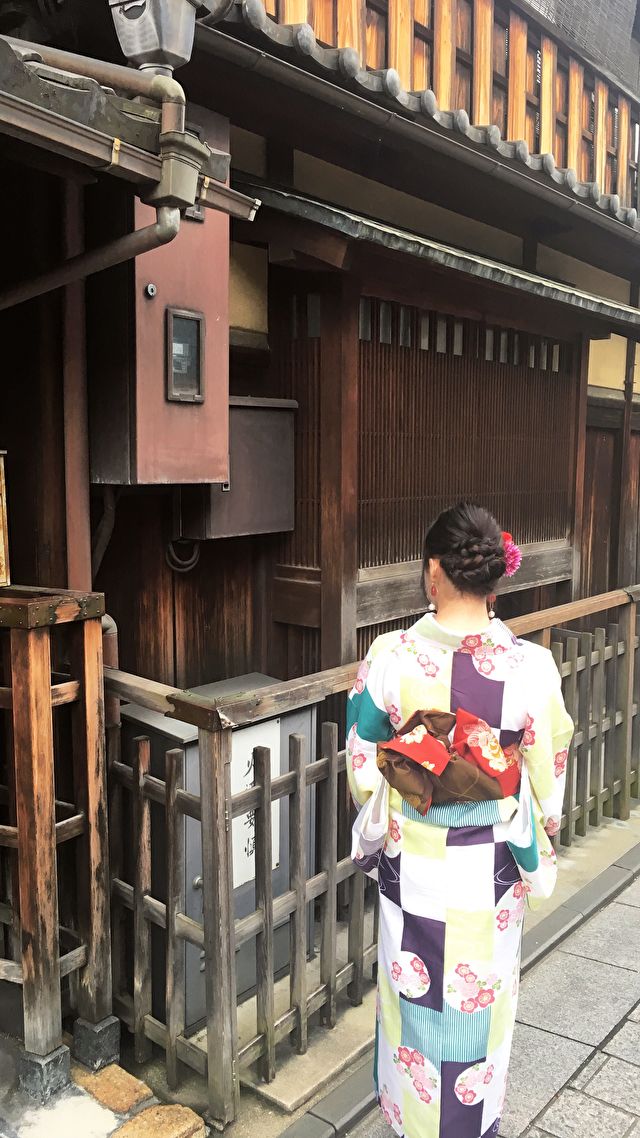 Ready for dinner after a full day exploring we stopped by Nishiki Market. If you're looking for a place to buy all of your holiday trinkets and enjoy some street food, it's a must. I bought some home-made green tea ice-cream and it was delicious!
Japan: Osaka
The final destination of our Japan trip was the wonderful city of Osaka. If you're thinking that Tokyo might be a little busy for you and you would prefer to visit a city that is yet to be fully discovered, then Osaka may be the place for you.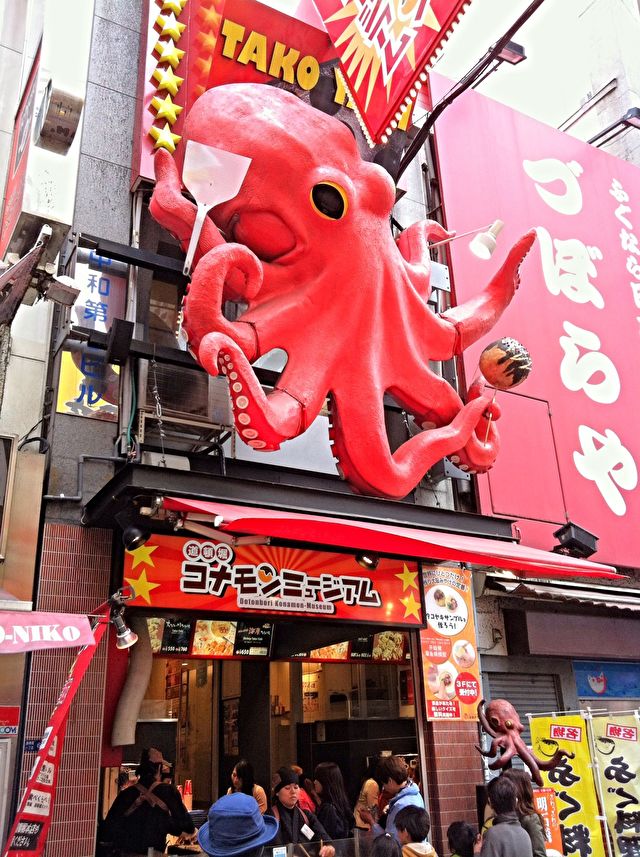 Whilst in Osaka we decided to stay at the J-Hoppers Hostel, which I would totally recommend! It's super clean and everyone was really friendly, there were even organised nights to get involved with. We chose to join one of the bar hopping mixers, which was really fun – we ended the night singing Barbie Girl in a karaoke bar – definitely memorable!
Nursing sore heads, we trotted off early the next morning to the infamous Cup Noodle Factory, which was a great laugh. You get to make your own signature dish, what's not to like? Looking for a little bit of history after our morning of high culture, we wandered off to Osaka Castle. Walking up to the castle was a real highlight of our trip; the cherry blossom trees were so pretty!
Finally, having ticked off nearly everything on our bucket list we headed off to Dōtomborii for the evening. There's so much to see and do there! It's lit by hundreds of neon lights, including the famous Glico Running Man, and offers an abundance of street food, such as tempura prawns, chicken gyoza and katsu curry (to name a few!) Yum!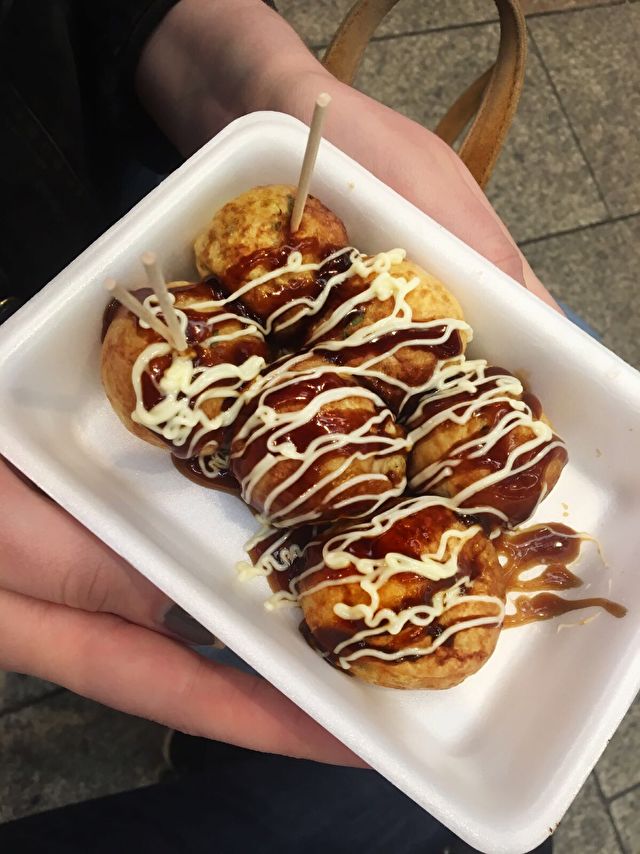 The next morning we reluctantly packed up for the long journey home – with suitcases full of memories and trinkets – as well as lots of plans to return to Japan as soon as possible!