#HAYSHOLIDAYSLEIGH
Christmas is nearly upon us and the films are coming out in force! Last time, we enjoyed a trip to Chicago, New York and London and now we're ready to visit three more classic film locations. What do you mean you haven't got your chocolates ready? Be quick… Santa's coming! I know him! I know him!
DIE HARD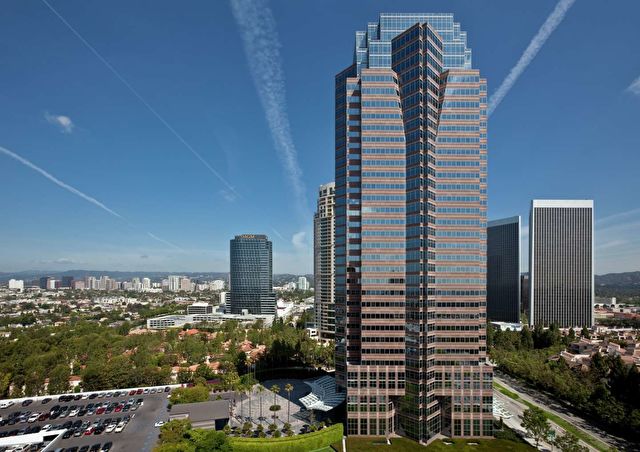 Image Credit: www.irvinecompanyoffice.com
It's a debate that's long been drawn out; is Die Hard a Christmas movie? Many brand it as the best of all time; whilst many disregard it as a festive film. All we know is it's a classic! Fox Plaza in Los Angeles has been involved in at least five major motion pictures by Fox: Fight Club, Airheads, No Man's Land, Lethal Weapon 2, and of course it's most famous appearance as Nakatomi Plaza in Die Hard! John McClane utilises the building to his advantage to defeat all 13 terrorists that take it over. Though you can't visit the 493-foot skyscraper, you're sure to see it! When you land in LAX airport, you'll be feeling like John McClane, as it is briefly seen in the opening scenes.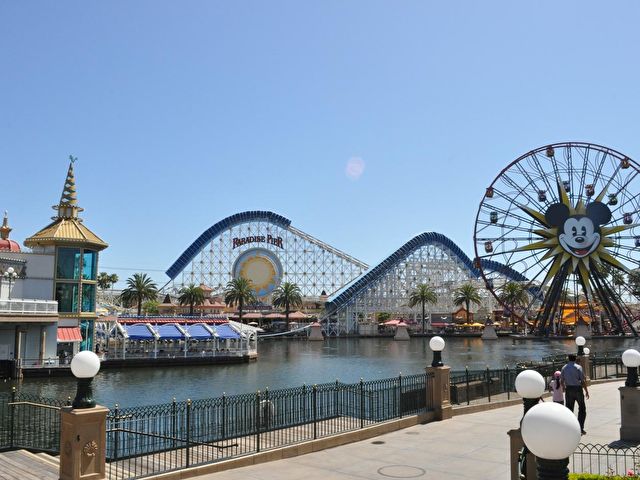 Image Credit: www.taketours.com
Los Angeles has a plethora of things to do. You could visit Bruce Willis' star on the Hollywood Walk of Fame as well as the other 2600+ that embed the sidewalks of Hollywood Boulevard. The Hollywood sign is iconic and a staple of a trip to LA. There is also the choice between Disney and Universal, who both have theme parks in California. Disney have two parks: Disneyland Park is where you will find most of the rides for little ones, taking you on a journey through some of their greatest films. Disney California Adventure is where you will find the slightly more thrilling rides that include big drops and a lot of speed! Universal Studios will fire you head first into some of the world's most well-known films such as Harry Potter, Fast and Furious, and Jurassic Park. Learn some of the best tips in Hollywood movie making as you take a ride on the backlot studio tour!
If you're not all about the park-life then get yourself to Venice Beach; a great place to chill out whilst you people watch. There are lots of places to stock up on new threads too. The place to go shopping is The Grove – an open air mall where you can browse through over 30 top brand stores. A visit to the City of Angels is a must!
JINGLE ALL THE WAY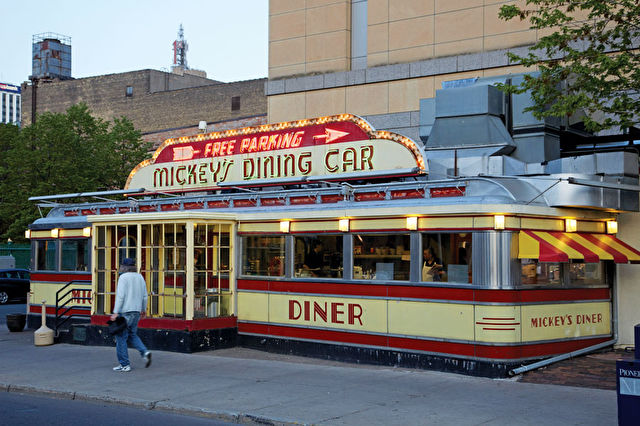 Image Credit: http://www.minnesotamonthly.com
In Minnesota, most of the Jingle All The Way locations are visitable. Come to Mickey's Diner on West 7th Street; a place you can grab a bite to eat 24hrs a day, seven days a week. Only the exterior was used during the film, as a set that made the restaurant look double the size was used for inside shots. A fun fact is that the same diner was used for Disney's The Mighty Ducks. Play Co Toys was set in West 7th Place. Although Play Co Toys is fictional, there are shops to visit whilst you're there. There's also a host of bars to enjoy a drink there, too. Just round the corner is a place for the young ones… Minnesota Children's Museum. In the film you see Arnold Schwarzenegger's character walk into the museum as he searches for an action figure! Can you find the same one?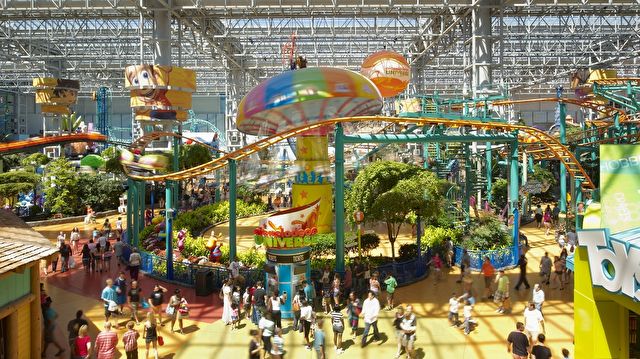 Image Credit: www.minneapolisnorthwest.com
Minnesota is a fantastic place for children though. Nickelodeon Universe is just one of the places they can enjoy. With rides from all their favourites like Spongebob Squarepants and Teenage Mutant Ninja Turtles, they're sure to have an exhilarating day out! The park is located in the centre of the Mall of America, so grab a bite to eat and then head off into shopping heaven! The Mall of America is one of the most visited tourist destinations in the world, and it's no wonder with a staggering 520 stores. Just a stone's throw away is the newly refurbished Great Wolf Lodge water park. This indoor water park is weatherproof which means you can enjoy the rides all year round!

If you're one for adventure, then the Minnesota North Shore scenic drive is a 142-mile journey through thousands of acres of forest. Stop to admire the breath-taking views. Lighthouses, waterfalls and cliffs make activities such as rock climbing and canoeing feasible. There's an abundance of history on route as well with the 1910 Split Rock Lighthouse, a commercial fishing museum and Grand Portage National Monument. It takes around three hours if you decide to drive straight through, but if you wanted to camp and fill your boots with activities then you could quite easily stretch it over a couple of days.
THE HOLIDAY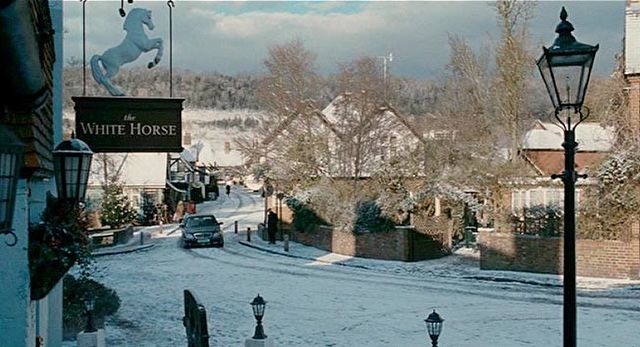 Image Credit: http://www.sheredelight.com

The Holiday is set in the village of Shere in the Guildford district of Surrey. This small village is a favourite for filmmakers, as The Holiday and Bridget Jones were both filmed there. The director of the film chose Shere as it's a beautiful, quintessential English country village, yet only an hour away from London where most of the cast are based. The main stream (Tillingbourne) runs through the centre of the village and you can see this in the film as Amanda runs across an old footbridge over the top of it. In a scene where Amanda is seen shopping, Godalming was used; a medieval market town about eight miles from Shere. They used a candle shop in the film to portray a village market. Perhaps you could stay at Cornwell Manor, where you see Cameron Diaz and Jude Law having a cosy lunch together after a romantic walk.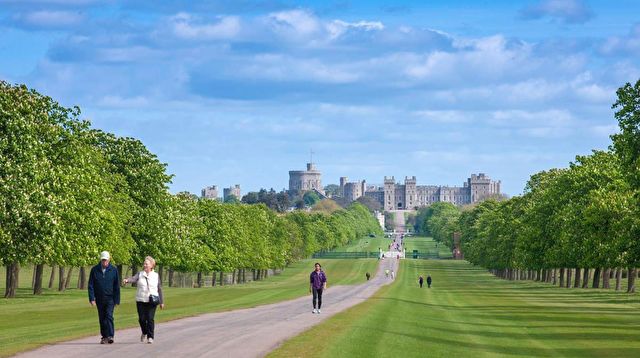 Image Credit: www.dayoutwiththekids.co.uk/
If you're one for taking in romantic walks, then the Windsor Great Park is worth a trip! This beautiful park has a royal history and spans over 1,000 years. There is a staggering 4,800 acres for you to explore, so it may take you a while to walk around. A variety of ancient forests, historical monuments and horticultural displays await you. It is home to an impressive collection of plants and flowers too, with astounding displays that are photo-worthy! The Deer Park is definitely worth a walk around, as a population of approximately 500 red deer roam freely. The deer are familiar with visitors, so they will remain fairly close to you.

Another romantic walking location to visit is the Sculpture Park in Farnham. This modern and contemporary space is home to over 800 sculptures spaced over ten acres of gardens. They specialise in the sale of 20th century sculptures for garden and interior designers, collectors and investors. The whole park will take you around two to four hours to explore and has an array of wildlife and ever-changing plants. You will see sculptures in every style, shape and size! Stop for a picnic in one of the Thai wooden huts to refuel before heading back out to sculpture heaven. There certainly is a lot to see here.
We hope these films have fuelled your desire to visit some of these locations. Now sit back and watch your favourite Christmas film… you deserve it. Merry Christmas!