#HAYSHOLIDAYSLEIGH
When the dark nights draw in, there is nothing better than settling down for the evening in new pyjamas with a cup of hot chocolate and watching one of your favourite Christmas films! Everyone has their favourite; whether it be one of the classics or something modern. But what if YOU could visit some of the destinations from the films and re-enact your best-loved scenes? Grab your tin of chocolates and settle down as we head through the silver screen into some of the very best Christmas film locations…

HOME ALONE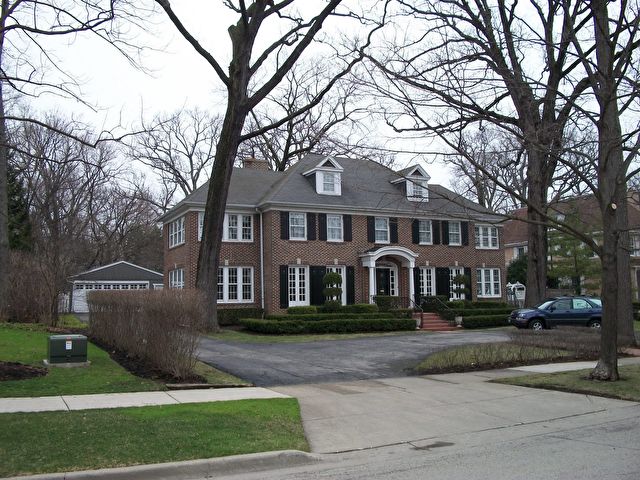 Image Credit: http://www.itsfilmedthere.com
Everyone knows that Home Alone 2 was based in New York, however, we're heading right back to the beginning of the series. Chicago! The McCallister household where Kevin gets abandoned is in Lincoln Avenue, Illinois. Kevin plays his tricks on the thieves in and around the house, so it's a focal point of the whole film. If you are thinking about visiting the exact house, be aware that it is private property and someone actually lives there! You may be surprised to learn that the Chicago airport (O'Hare) was used for the setting of both Chicago and Paris airport in the film! So when the McCallisters touched down for Christmas in Paris… they were actually still in Chicago! The church where Kevin meets his 'scary' next door neighbour and has a chat with him is the Grace Episcopal, a modern downtown Christian church that welcomes everyone to their services.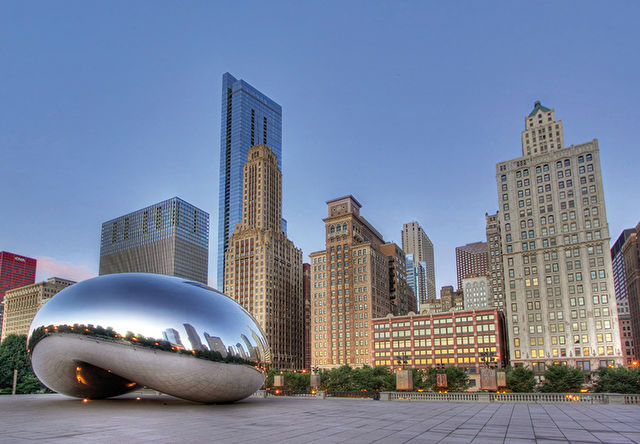 After you've finished visiting places from the film, make sure you take in some of the delights Chicago has to offer. Millennium Park is a lively spot where citizens gather to admire the magnificent landscape, architecture and art. The shiny metal sculpture dubbed 'The Bean' draws visitors all year round. Cloud Gate is its actual name, however Chicagoans quickly named it 'The Bean' due to its peculiar shape. The 360° Chicago observation deck on top of the John Hancock building offers the best views across Lake Michigan and the skyline. Feeling brave? Head on over to TILT – Chicago's highest thrill ride. This enclosed moving platform tilts you out at a 30° angle toward the ground over Michigan Avenue, from the 94th floor! You will experience an adrenaline rush that you won't forget. There are a number of boat tours to choose from, with the Chicago architecture foundation river cruise being the most popular. This 90-minute tour will describe more than 50 buildings – with a photographer friendly atmosphere to get you the best shots! River cruises can treat you to amazing views whilst you eat dinner and learn about the history of Chicago.

ELF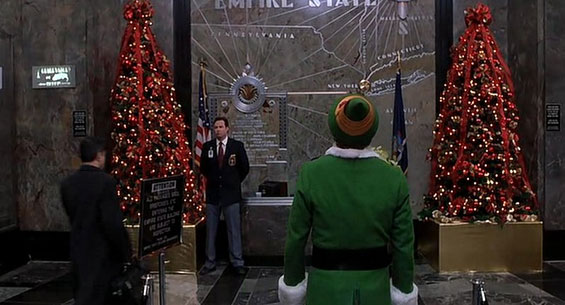 Image Credit: http://onthesetofnewyork.com
Many people's favourite is Elf, where Buddy heads to New York to meet his biological father whilst spreading Christmas cheer to everyone he meets on his way! Just like Buddy, you could go to the Empire State Building and press all the buttons in the lift of the 102 floor tower. (Not something we suggest!) Just outside the Rockefeller Centre is where Buddy spends his first date with his co-worker, Jovie. Go ice-skating under the biggest tree at Christmas just like Buddy! Go up to the Top of the Rock and take in the fantastic views across New York. You will get a completely unobstructed view of the skyscrapers from downtown Manhattan to Central Park. 55 Central Park West is where Buddy's father lives in an apartment, which you may have seen elsewhere, as it is the same building that was used in Ghostbusters! Later in the film we see him having a snowball fight in Central Park, which is a must see. This is also where the film reaches its end as you see Santa's sleigh ride in the heart of the park!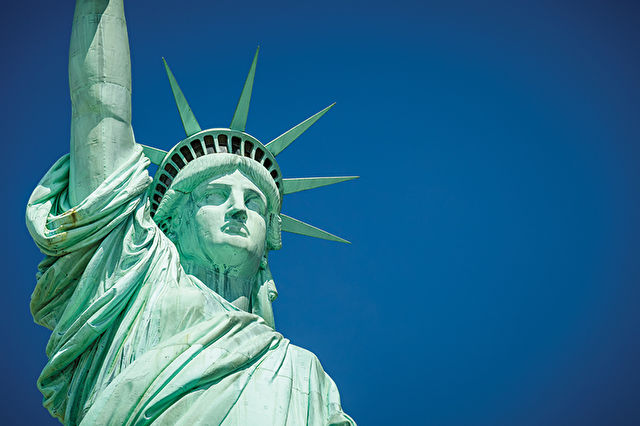 Taking in a Broadway show is something you should do. With 62 Broadway shows to choose from, there's sure to be something to tempt everyone! Most musicals are based on real life events, films or children's cartoons. One of the biggest hits in Broadway at the moment is Hamilton, a winner of 11 Broadway Audience Choice awards. It's a story about the life of Founding Father, Alexander Hamilton, sung and rapped all the way through. If you're a fan of the light-hearted, then Book of Mormon may be up your street. From the directors of South Park, this gleefully obscene satire show is one of the funniest to grace the Great White Way! Finally, no trip to New York would be complete without a trip to the Statue of Liberty! Grab yourself a ticket to tour Liberty Island and Ellis Island where you can get up close to the statue and visit the Ellis Island Immigration Museum; part of the Statue of Liberty National Monument.

LOVE ACTUALLY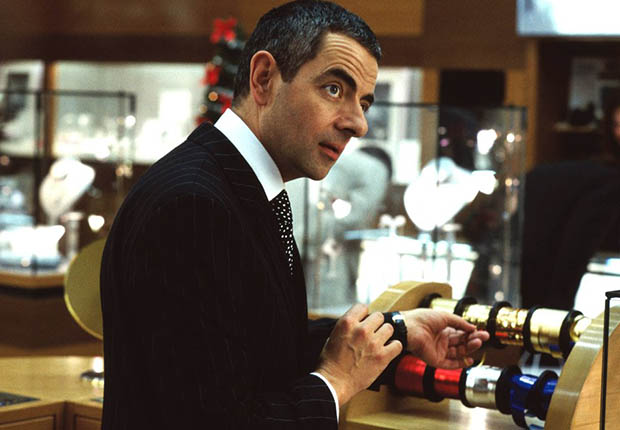 Image Credit: www.stylist.co.uk
Almost all of the film is based in London, with one scene taking place in Selfridges. We see Harry (played by the late, great Alan Rickman) shopping for a special gift for his secretary, Mia, whilst out with his wife. You could shop in the same grade two listed building; Selfridges is a must visit in London. With over 540,000 sq ft of shopping space, it is the second largest retail space in the UK. Gabriel's Wharf on the South Bank is where Daniel and Sam have a heart-to-heart about little Sam being in love. Sit on the exact bench where they did or spend the day browsing the eclectic mix of shops, cafes, bars and restaurants. Grosvenor Chapel is an Anglican church in the city of Westminster. Built in the 1730s, this chapel inspired many churches across England. It is also where the opening wedding scene between Peter and Juliet takes place. The church is located between Hyde Park and Oxford Street so you can visit Selfridges right after. Fulfil all your Love Actually needs in one day!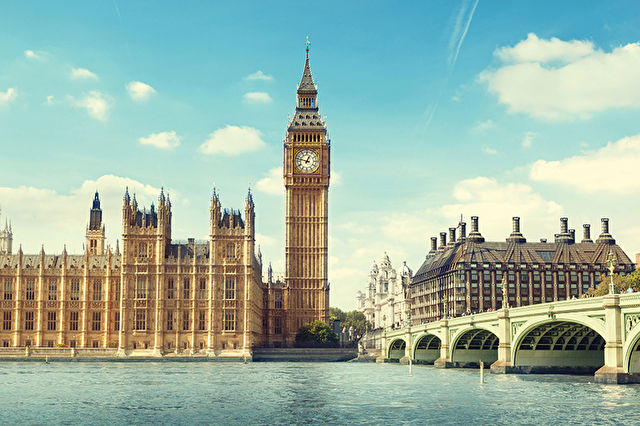 But London isn't just for Love Actually fans. There are so many sights for tourists like Big Ben, the London Eye and the Houses of Parliament. Just like New York, the West End has a lot of theatre shows to choose from. Until spring 2018, Harry Potter and the Cursed Child is an exclusive for the West End. There's a lot to do for little ones too; with activities around London including interactive experiences such as Shrek's Adventure, the SeaLife Aquarium and many museums. The Science Museum is a great one where children can get hands-on and play with boats and waterways, or explore lights and shadows; all while learning about science! Shopping is something to behold in London. We've already mentioned Selfridges, but what about Harrods? Owned by the state of Qatar, Harrods is a luxury department store in Knightsbridge. It is twice the size of Selfridges and boasts 330 departments. If you are thinking of heading into Harrods, make sure you're wearing your best attire, as they have had a dress code since 1989!
These are just three big Christmas films with great locations. Keep an eye out because in part two we will be diving head first into three more! All aboard the ho ho holiday sleigh!