Picture this. You're sat in the cinema watching the latest blockbuster film. The camera pans to one of the most lavish, picturesque places you have ever seen in your life. You sit in awe as your favourite actors stroll along this paradise. But in reality, it could be you that walks along, creating memories of your own. We thought we'd look at some of the most sumptuous locations to hit the silver screen recently. Maybe one of them could be your next holiday destination?
FAST AND FURIOUS 8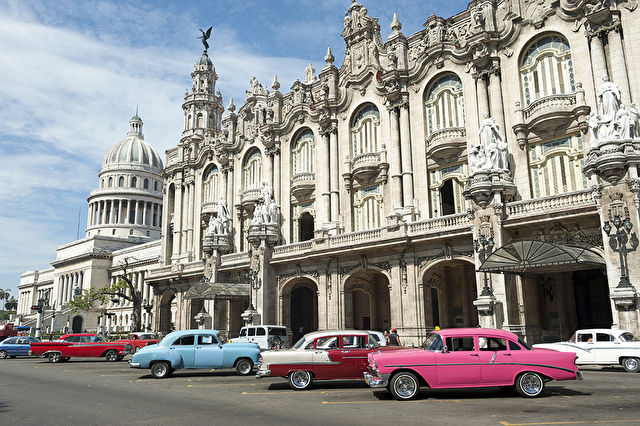 The eighth installation of the rip-roaring racing film soars into Havana, Cuba. Renowned for its 1950's-era cars and pastel colours, Cuba is sure to give you a once-in-a-lifetime holiday. Walk in the footsteps of Vin Diesel and roam along the sea front, where the opening scenes captivated viewers! Rent a car and drive from Marea del Portillo to Santiago, one of the most unique drives in Cuba. The route takes the southern coast along one of the remote parts of the country, hugging the coast the entire way! You will see majestic mountains and crystal seas. Exquisite. However it's not just cars that Cuba is famous for. Cayo Coco is the place most tourists flock to as it possesses some of the world's most beautiful beaches, with the added extra of rich sealife around the coast for you to discover by scuba diving. Unlike the film, Cuba can be made for a relaxing ride! It should be on your list if you're up for an idyllic holiday.
Book your Cuba holiday here.
THE HOBBIT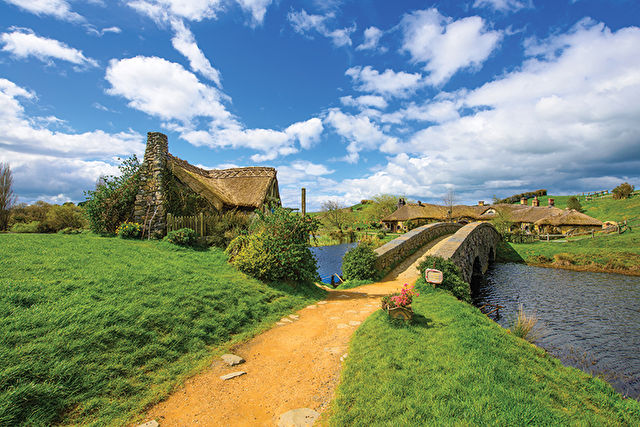 Become a Baggins yourself as you venture into Hobbiton in New Zealand! The set from the previous six Lord of the Rings and Hobbit films has been made into a tourist destination. This means you can step foot into the Shire™ and go on an unexpected journey of your very own! You can recreate some of the famous scenes as you step foot into the Green Dragon Inn™ or squeeze into a Hobbit hole! When you're done with being a Hobbit for the day, a short drive (or a long walk to Mordor) will take you to Hamilton, the most populous city of the Waikato region of New Zealand. No trip to Hamilton is complete without visiting the Hamilton Gardens: celebrated for winning the 2014 International Garden of the Year award. There are plenty of activities, attractions and parks to get your teeth stuck into. If you want to go on an adventure, then New Zealand is definitely the one for you!

Book your New Zealand holiday here.
KONG: SKULL ISLAND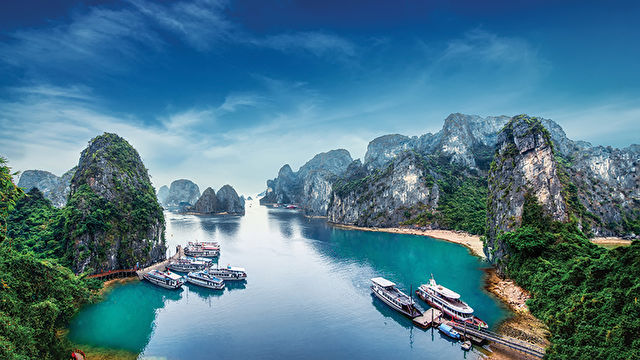 Vietnam is the King (Kong) of the perfect mix. Culture, adventure and relaxation can all be found here. Many of the shots for Kong were filmed in northern Vietnam, with most aerial shots and helicopter chases taking place in Ha Long Bay. Limestone pillars protrude from the bright greens seas to create a stunning setting. Ha Long Bay is one of the best places in the world to kayak, so sail around and discover everything Ha Long has to offer! A three hour drive will take you to the ancient capital of Hanoi, where old fashioned buildings and little temples fill the streets. Hanoi is known for its vibrant nightlife, delectable cuisine and water puppetry. There are many theatres for you to enjoy water puppetry (an Asian tradition) with Thang Long Puppet Theatre being regarded as the very best. Vietnam gives you a taste of everything, from natural beauty to unique heritage, and it is sure to give you a very exotic holiday.
Book your Vietnam holiday here.
SPIDERMAN: HOMECOMING


Though set in New York; Atlanta is one of Marvel's favourite places to shoot, partly due to the location of Pinewood Studios. Spider-Man is the latest in a long line of films from Doctor Strange to Guardians of the Galaxy Vol. 2 to come from Atlanta. Spidey takes to the streets and can be seen sat at the top of a building. Though we aren't promising you can swing through the streets, there is plenty of other things to do. There are lots of places to do a spot of shopping, from boutiques to malls to outlets. When you're done spending, you can take in some of the history and heritage that Georgia has to offer. History buffs will love Georgia, with a lot of Civil War attractions (not Captain America... sorry Marvel fans) and historic trolley tours. Atlanta is also home to the World of Coca-Cola, where you can spend the day sampling all the different types from around the world! Learn the history of the company, take a trip to the 4D cinema and see the secret vault which holds the formula to that great taste! What are you waiting for? We've only just scratched the surface on how much you can do here!
Book a trip to Atlanta here.
TOMB RAIDER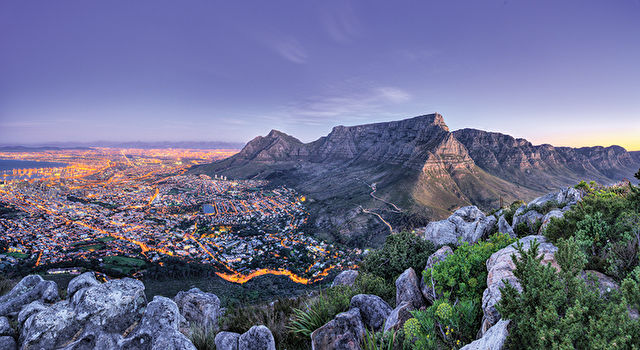 Set to hit the screens next year, the reboot of Lara Croft's adventures has been filming in Cape Town, South Africa. Since the 2010 World Cup, Cape Town has had a new influx of visitors. The mountainous backdrop makes it an ideal location for Tomb Raider. You can see why it is the second most populated urban area of South Africa as it boasts gourmet restaurants, buzzing nightlife and gorgeous countryside. The city is famous for its harbour in Table Bay which handles the largest amount of fresh fruit in the world. The port is used for significant repair and maintenance facilities, however, many cruise ships also berth here. Although it is yet to be known what parts of Cape Town has been used for the film, we imagine it's going to be sublime.

Book your Cape Town holiday here.

We hope this list of film locations has tickled your fancy. Where will your adventure take you?