#HAYSHOLIDAYSLEIGH
Lapland, the ultimate Christmas present. Who wouldn't want to go and visit Santa on his home turf? This unique and special area is perfect for children (or adults young at heart!). Hop on-board the sleigh, we're heading to Saariselka!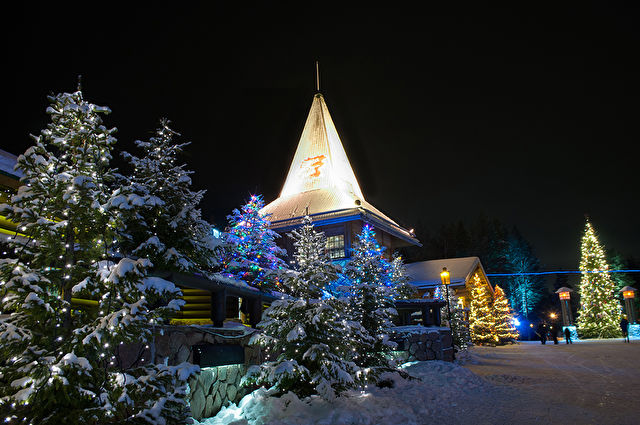 This beautiful village is located inside the Urho Kekkonen national park, northern Finland. Based 250km north of the Arctic Circle, it's one of Europe's most northerly holiday resorts! It is cold, really cold. Perfect weather for Christmas though! The scenery here really is something to behold; the snowy wilderness is home to a lake district – the third largest and second deepest lake in Finland! Though the location is remote, it still has restaurants, bars, and an indoor pool complex, so you'll have a lot to look around! Grab some last-minute gifts in the local shops. The local Sami people hand craft products such as art works and jewellery. Why not find that special souvenir to remember Lapland by?

Grab your snowboard or skis, because there are 15 downhill slopes for you to enjoy. Seven of which are even floodlit and can be accessed by five different lifts. Don't worry though if snowboarding or skiing isn't your thing, you can have a go on Kaunispaane Pulkarine instead; Finland's longest sledging run. It's around 1,200m long and definitely worth a try; if you build up enough speed you could just be joining Santa in the sky!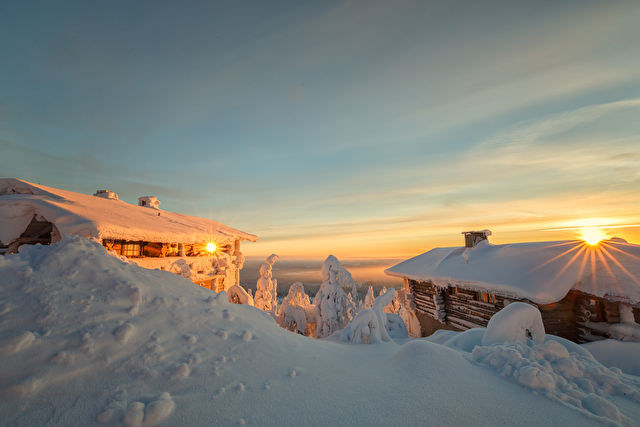 Speaking of the big man, no trip to Saariselka is complete without visiting Santa's Creek. Head to a secluded spot in the woods, which is known as one of the most beautiful places in Lapland. On your way, you'll meet some of Santa's most trusty friends; his reindeers and elves! After you've finished talking to the elves, it's time to meet Father Christmas himself. Have you got your list ready? When you're done reeling off the list of presents you want; tuck in to a gala buffet afterwards accompanied by festive fireworks.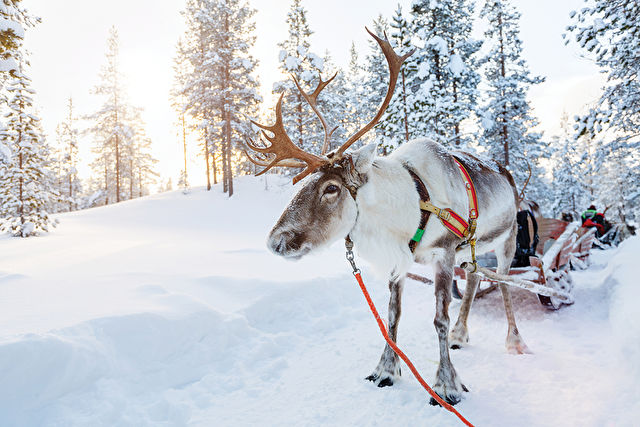 Snowmobiling is a must-do. Whether it's a long safari or just a two-hour guided tour of the nearby fells, you can get to grips with one of the most used vehicles in winter travel. Plus, you only need a driving licence to jump on a snow mobile. With over 1000km of snow mobile pistes and routes, it can take several days to cover if you wish to do it all. The two-hour tour is the perfect taster, as it visits the treeless fells and snow-covered forests. Children will be pulled by a sleigh behind the leader's snowmobile, so they get a taste of the thrill too! Fancy yourself as a modern day Santa Claus? You can ride a husky or reindeer sled! Parents can take the reins as you dash across the fells at a high speed. Stop for a picnic as you let your trusty helpers take a rest and enjoy the views of the wilderness.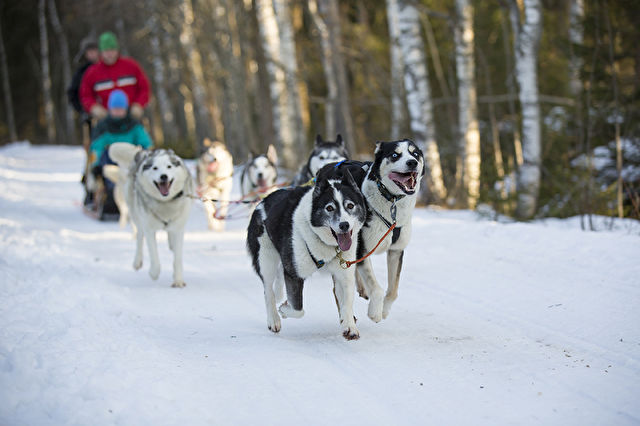 Saariselka is a great place to see the Northern Lights. The natural light show is an aurora, which turns the sky a plethora of colours from green to purple. The dancing bright lights are collisions between electrically-charged particles from the sun to the earth's atmosphere. A little scientific, all we know is that it looks phenomenal! December is a fantastic time to see them too – though there's no guarantee of seeing them due to pesky clouds getting in the way.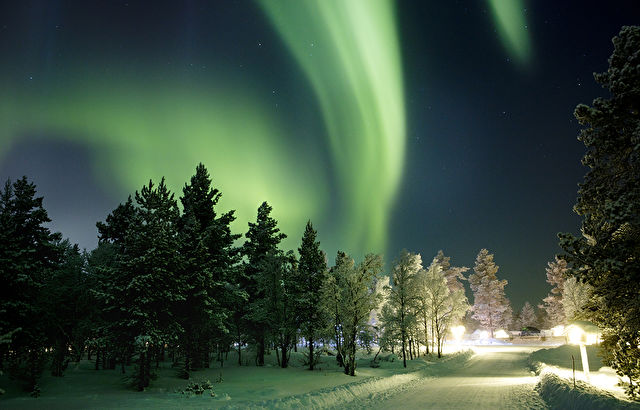 Win your way to Lapland! Keep hashtagging #HaysHolidaySleigh to enter on Twitter and Instagram and fill in the form on Facebook here… it could be YOU that finds yourself here THIS CHRISTMAS!