Football lovers! We all love sitting down on FIFA release date and playing in our favourite stadiums! But are you tired of wrapping up in your scarf and jacket then heading to watch football at your local team on a Saturday? You could jet off for the weekend and enjoy a game!
FC Barcelona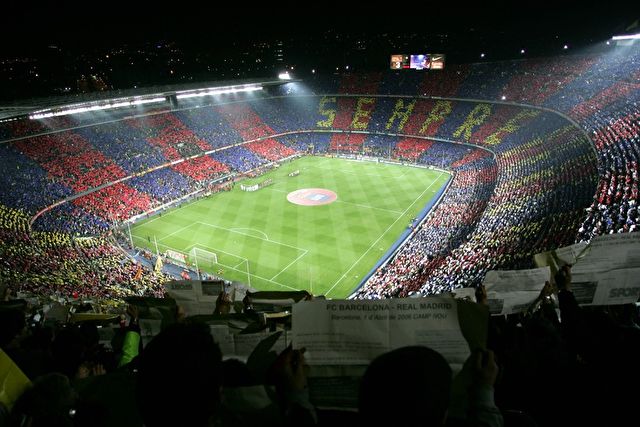 Photo Credit: https://www.fcbarcelona.com
FC Barcelona. One of the biggest and best football teams in the history of the sport. Whether you go to a La Liga, cup or Champions League game, with Barça you're guaranteed to see some of the world's best players. Messi, Suarez, Iniesta and many more grace the hallowed turf of the Camp Nou stadium weekly. The stadium is something to behold, with a capacity of 99,354, it's the largest stadium in Europe! From the outside you may think it looks like your average football ground, until you get inside and realise you're half way up and they've dug down to make it! It truly is remarkable. €39 is the cheapest you'll find to take your seat in the Camp Nou! The museum at the Camp Nou is a great attraction, with many trophies to behold. Even in December, the temperature can get up to 16°C, whilst England is only 7°C. Though we're not exactly saying you can sunbathe, it definitely will be more pleasant! Barcelona is a beautiful city with lots to see and do. Take in the views of the Basilica of the Sagrada Familia, a large unfinished church in Barcelona or the magic fountains; a music, light and water show free of charge. Enjoy it from any location as there is no seating or entrance points and you can walk all around the area. Barcelona is not just a footballing city but a beautiful one. Explore it whilst you can.

Book your Barcelona break here!
FC Bayern Munich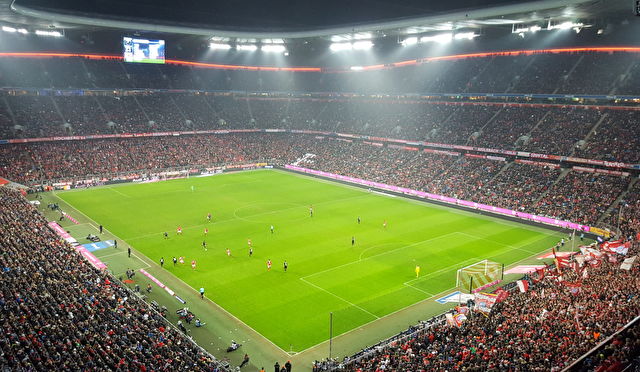 Photo Credit: http://www.stadiumguide.com/allianz/
Bayern Munich. Yet another one of Europe's heavyweights. Come see the likes of James Rodriguez, Lewandowski and Müller at the Allianz Arena. A capacity of 71,137 makes it the second largest in Germany behind rivals Borussia Dortmund. However for what it lacks in capacity, it makes up for in beauty. The Allianz lights up many different colours to illuminate the Munich sky. Ticket prices start from just €35 for league games. Bayern Munich are well known for getting to the latter stages of the Champions League and prices for that are upwards of €30! Munich does drop in temperature to the minuses in the winter months so it can get chilly! Ironically, the #1 attraction in Munich is the English Gardens, a very popular and scenic park which is bigger than New York's Central Park! The biggest festival in Europe; Oktoberfest takes place from late September to early October and it's here where you will be able to drink steins of beer, take in parades and eat delectable food! Munich is a fantastic place, especially if you're looking to watch phenomenal football!
Book your Munich break here!
AFC Ajax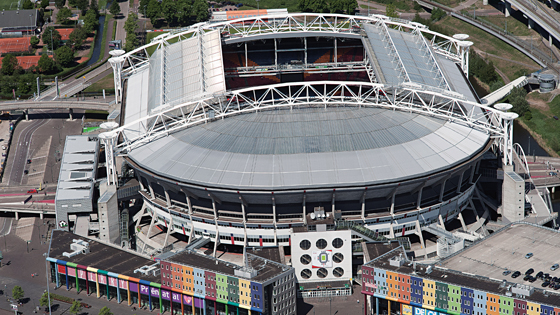 Photo credit: http://english.ajax.nl/
Giants of the Eredivisie league, Ajax are situated in the Netherlands. Ajax are a well storied side in European football and have a trophy cabinet to behold (which you can see in the museum!) Though their youthful side is still capable of putting up a fight in Europe these days, Ajax haven't won the league title in 4 years. See the stars of the future that could potentially follow in the footsteps of the late, great Johan Cruyff. Ticket prices are around the €35 mark. Transport to the Amsterdam Arena couldn't be easier, with a metro station located right next to the 54,033 capacity ground. There's also a dedicated station for games against rivals; so the train can let out fans without any chance of disruption! There are a lot of attractions in and around the area ranging from nightlife to art and architecture. Its maze-like streets are marvellous and you won't walk far without seeing a waterway! Amsterdam has everything for a relaxing and interesting break!
Book your Amsterdam break here!
Milan (AC & INTER)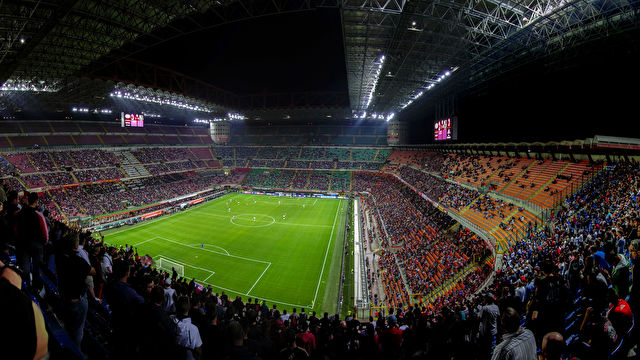 Photo credit: http://www.varzesh11.com/images/gallery/san-siro-stadium-38630.jpg
This stylish city has the choice of two teams in the same stadium! AC or Inter Milan, the choice is yours. The San Siro is home and host to them both with an impressive 80,018 seats. Although neither of the Milan clubs have won the league since 2011, before that was a dominant spell of 5 years for the Milan clubs. Seeing either club guarantees seeing some of the top players in the league! Both team prices start at just €25 to watch some classic Italian football. Bargain! Milan is known for its fashion and you're sure to find yourself browsing some of the top designer shops before long. (The Serravalle outlet will save you money in the process!) Boutique hotels are common too, making it an ideal place for couples. Much like Amsterdam, there is a lot of art and architecture to discover. The Duomo di Milano is the home to the Archbishop of Milan, while also the largest church in Italy. Well worth a visit! So who will it be… AC Milan or Inter Milan?

Book your Milan holiday here!
Paris Saint-Germain F.C.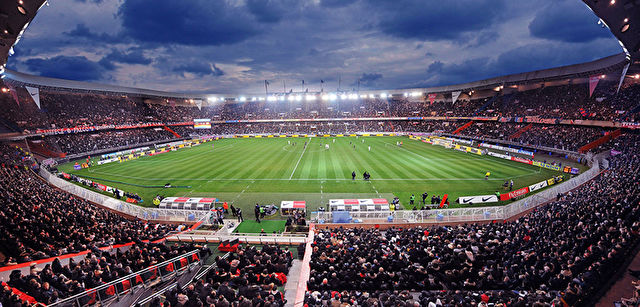 Photo Credit : http://psgtickets.co.uk/
Last but not least we have Paris Saint Germain. Home of the two most expensive players ever! It's clear to see why Neymar and Mbappe would come here too; this wonderful city is home to some of the best attractions a city break can possibly have! First off PSG are pushing to be the world's best team, especially spending over £300m on two players! Though the Parc des Princes is the smallest on this list at just 48,583! That reflects on the price too, with tickets starting at €78. PSG are pretty dominant in their league though, so chances are it'll end in a win. Paris is home to the Eiffel Tower, Notre Dame and the Louvre museum, so plenty to look round for sure. Done looking at art? Disneyland is just on the outskirts of Paris, the best place to get away and have a fun day! This place is perfect for kids too. With many rides and attractions, Mickey and his pals will sure give you a time to remember! Paris literally has it all, from peace to pleasant!
Book your Paris holiday here!
So put down your controller and book to head away and watch one of these footballing giants! What are you waiting for?